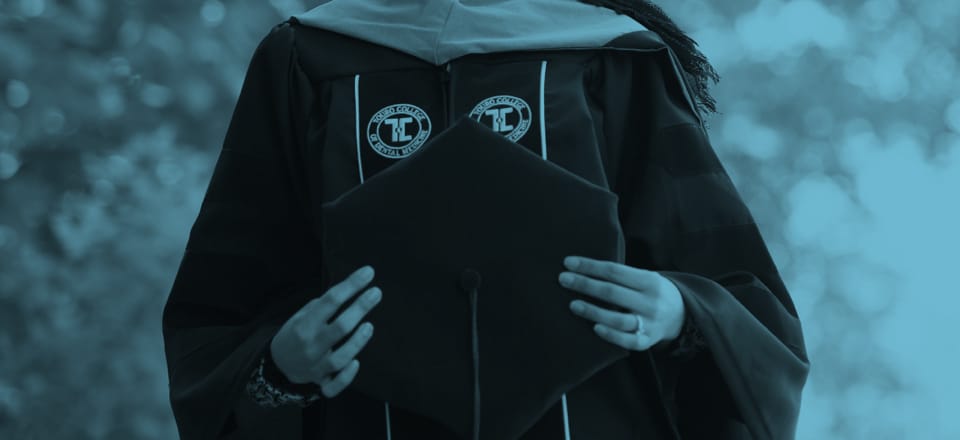 TCDM Class of 2021
Celebrate the Class of 2021
We're proud and we know you are too! Help us celebrate the accomplishments of Touro College of Dental Medicine's graduating class by sharing a congratulatory photo or message for the class or a special student. While we can't all come together to celebrate this year, your messages can help us make this special moment meaningful and show your support.
Photos and messages may be used on our social media channels during our online Grad Week celebration: May 10th - May 15th. They will also be shared during our live commencement events so that YOU can be part of this celebration and help bring a smile to our graduates.
Follow Us on Social Media to Join In:
How to Submit Your Photo or Text Message
Write a short congratulatory message BOLD and LARGE on a white sheet of paper. Be creative (i.e. You Rock! We Love You! The Best Class Ever! Make Us Proud! We're Here for You!) or use one of our fun photo props below.
Take a horizontal photo of you holding the sign with your phone or camera.
Upload the photo OR submit a text message without a photo by clicking the link below.
Deadline: Extended through May 18th
Get Creative with TCDM Photo Props
Have a little fun with your photo by creating a unique sign or use our TCDM Do-It-Yourself photo props. Just download and print your favorite design, cut it out and glue or tape a stick to hold it up. TIP: Use a straw, popsicle stick, pencil or even a chopstick.