DDS Program
Basic Sciences/Pre-clinical
Our curriculum combines biomedical sciences, preclinical dental courses, and behavioral science and practice management to best train tomorrow's dentists.
Biomedical Sciences
Our biomedical curriculum provides a strong foundation to clinical practice, training you to think like a scientist and inspiring you to go beyond what's taught in the classroom. We are a new school with a seasoned faculty and rigorous curriculum. These courses are taught from a whole-body perspective by the experienced NYMC faculty.
Anatomy, Physiology, Pathology, Biochemistry, Histology, Microbiology, and Pharmacology are the bulk of the curriculum. Each of these courses will have substantial instruction specifically related to dental practice. Additional coursework in the basic sciences will include Epidemiology, Health Promotion, and General Medicine in Dentistry.
Preclinical Dental Medicine
Our preclinical dental curriculum takes students with "zero time" in dentistry and prepares them for success with actual patients in the clinic. Central to this process will be a brand-new 112-seat Dental Simulation Lab under construction on the top floor of the Skyline building.
With the latest in technology, calibrated to the cutting edge of dental practice, our students learn, and practice, the most up to date, evidence based dental procedures and techniques. They utilize state-of-the-art digital dental technologies, such as dental cone beam CT imaging and the digital dental workflow, to learn about, place and restore implants.
Their learning is further enhanced by the availability of digital audio and video content both in real time, and recorded, from each seat in the lab.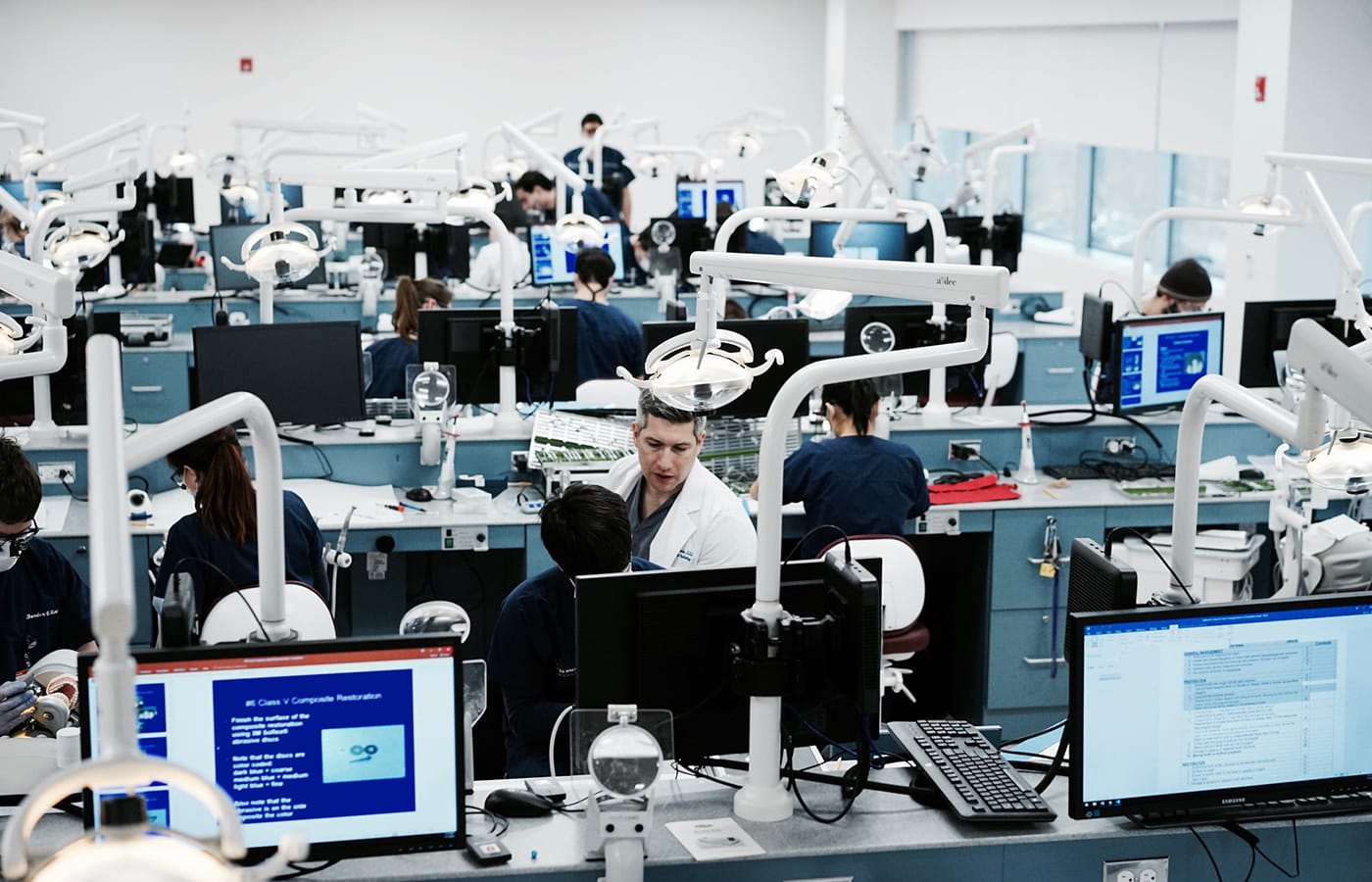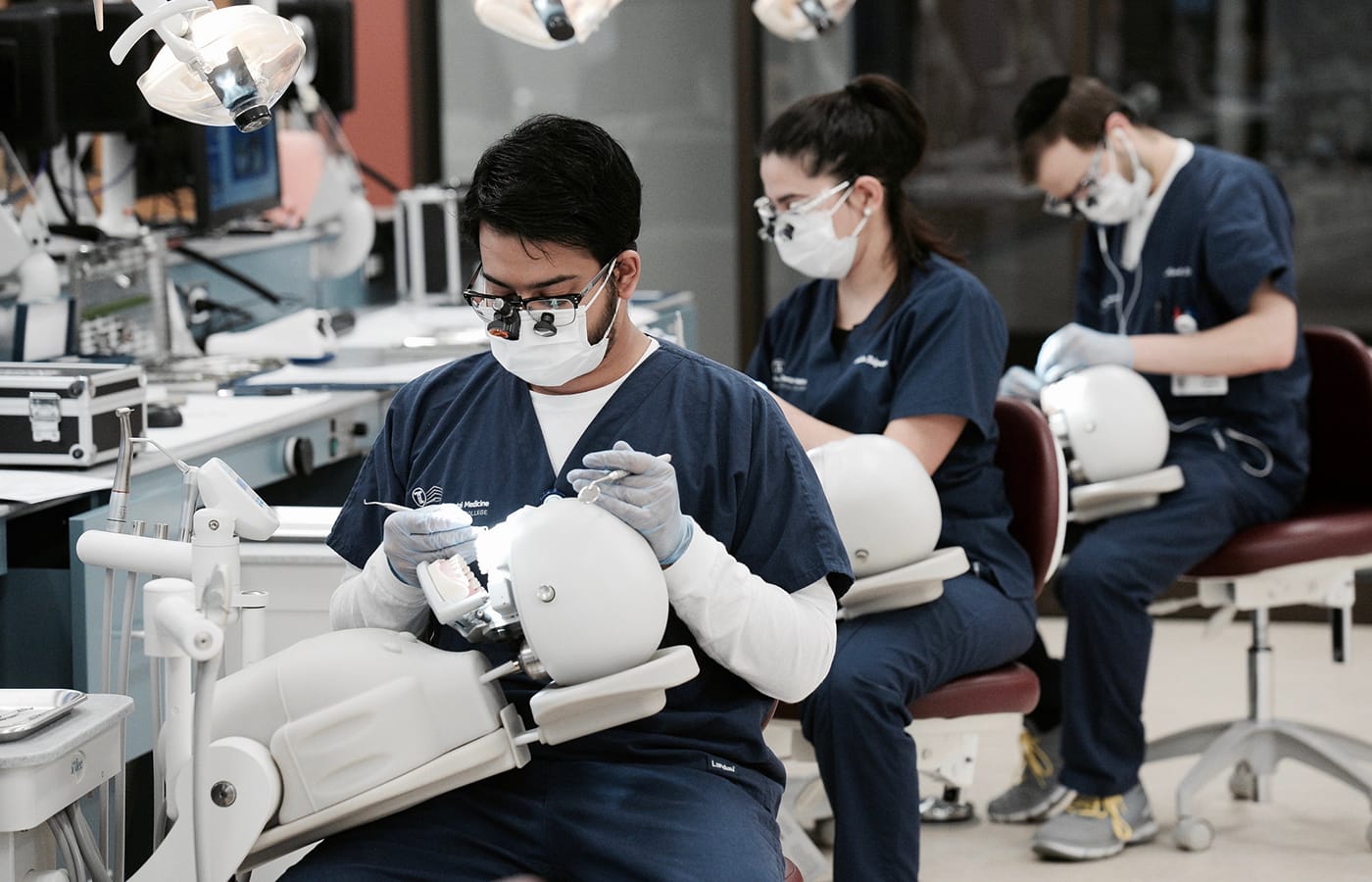 Behavioral Science and Practice Management
The Behavioral Science and Practice Management curriculum is interspersed throughout the four years of instruction. Behavioral Science coursework begins in the first year with Evidence-based Dentistry. The third year of study continues the Behavioral Science curriculum with Intro to Practice Management 1, Concepts in Special Care and Ethical Issues in Dentistry. Finally, in senior year we have Senior Practice Management.
Behavioral Science is the key to development of successful patient relationships while an understanding of practice management is a key to a successful professional life. TouroCDM@NYMC is focused on the achievement of both.