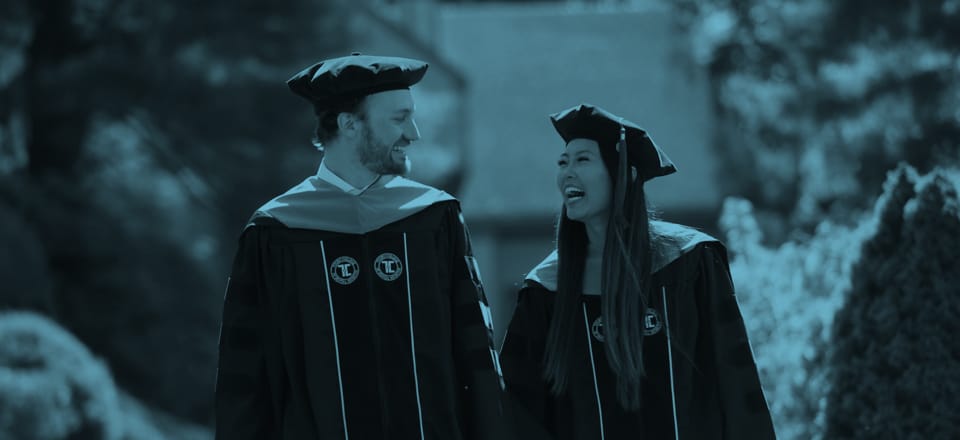 Alumni
Alumni
Greetings Alumni! Welcome to the Alumni Office of Touro College of Dental Medicine. We are your lifetime connection to your alma mater, longtime friends and colleagues, and to new opportunities. As graduates of our inaugural class, we share a special bond with each of you and look forward to staying connected as you start your dental careers, providing you with support and resources whenever you need it.
Connect with Classmates & Colleagues
TCDM Connect is our exclusive alumni networking platform designed to help you stay in touch with fellow classmates, students and faculty. This social platform provides a complete directory of alumni and faculty, job and career resources, mentorship opportunities, and will keep you up to date on TCDM alumni news and events. You can also update your personal contact information with just a few clicks and ensure fellow alumni can reach you.
Download the TCDM Connect App
**download the Graduway Community app and from the drop down menu choose "Touro College of Dental Medicine"
Keep Us Updated
We want to hear about exciting career changes and promotions, achievements, travel and community service, as well as other important news in your life including weddings and births.
Submit updates using the link below or email us at TCDMAlumni@touro.edu anytime to share information.
Support TCDM
There are many ways to support Touro College of Dental Medicine programs and leave a lasting impact on future students that follow in your footsteps. Whether you choose to volunteer time or resources, your contributions can help us continue to build our reputation as a leader in dental education, patient care and public service. Email us at TCDMAlumni@touro.edu to learn more about volunteer opportunities.