Giving
Give to Touro Dental
Making a gift today helps enable Touro College of Dental Medicine (TCDM) to continue growing as one of the most innovative dental schools in the country. Established in 2016, TCDM has quickly built a reputation as a leader in dental education, patient care and public service. We invite you to explore the many exciting ways to give to TCDM.

Your Support Makes a Difference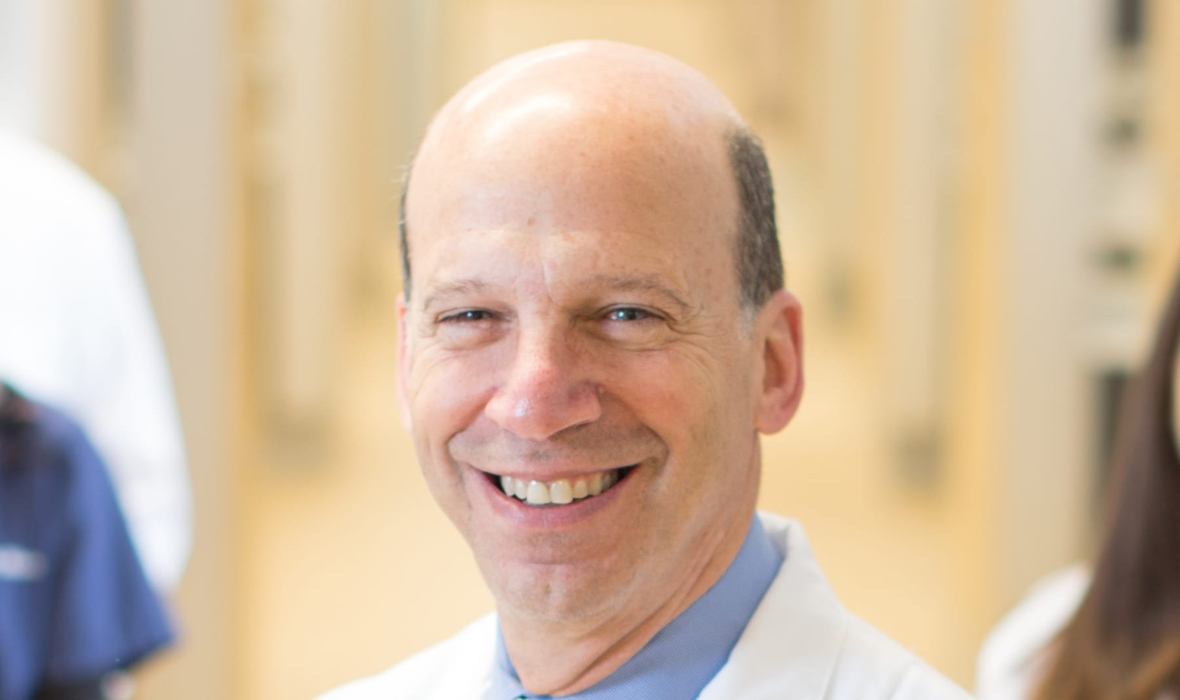 Dean's Advancement Fund
Unrestricted contributions to the Dean's Advancement Fund provide the College with the greatest flexibility in addressing areas of need. These gifts go to support or enhance core programs and allow the Dean to invest in exciting opportunities, new initiatives and important developing projects as they arise.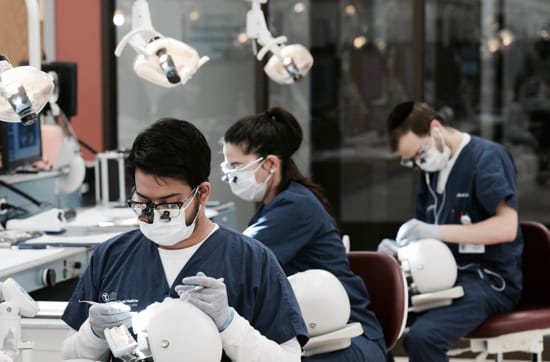 Annual Fund
The unrestricted Annual Fund provides essential support for the College's operating and capital budget and the flexibility to leverage opportunities for improvement as they arise. Your gift to the Fund ensures the quality of a TCDM education by supporting every aspect of the student experience—in the classroom, in the lab and in the clinic.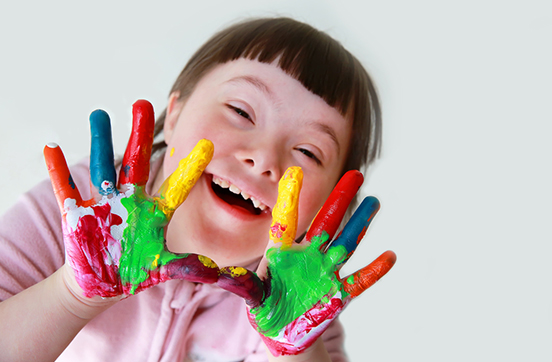 TouroCARES
TouroCARES, the Center for Access, Respect, Empathy and Social justice, will provide individuals with physical, emotional and intellectual developmental disabilities (IDD), a unique clinical environment that specializes in providing oral health care to a population with limited or no access to dental care. With your support, TouroCARES will become a reality and fill this critical need to service a marginalized portion of our community.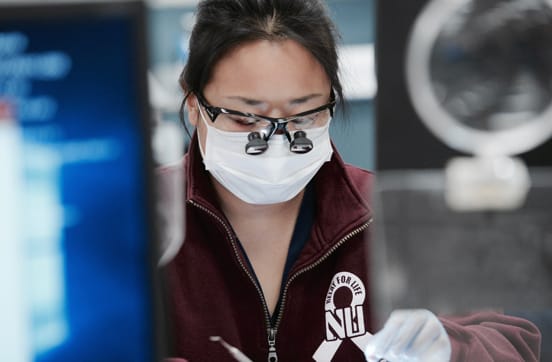 Student Support Fund
Contributions cover unexpected costs related to housing, food insecurity, health supplies, emergency travel expenses, essential academic supplies and other necessities for students in financial crisis. By helping us to meet their immediate needs, we can give our students the ability to overcome these challenging times and continue to focus on becoming the next generation of dental care professionals.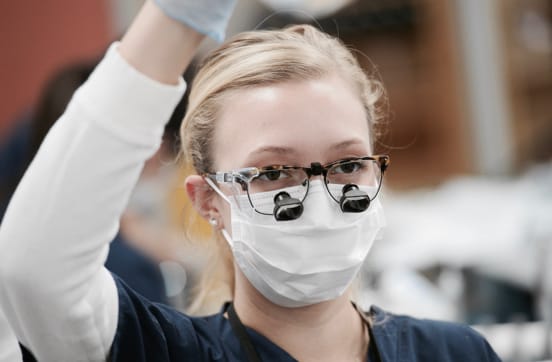 Scholarship Fund
The increasing burden of student debt impacts both the personal and professional well-being of students. The Scholarship Fund provides immediate relief to students who demonstrate the greatest need and greatest aptitude.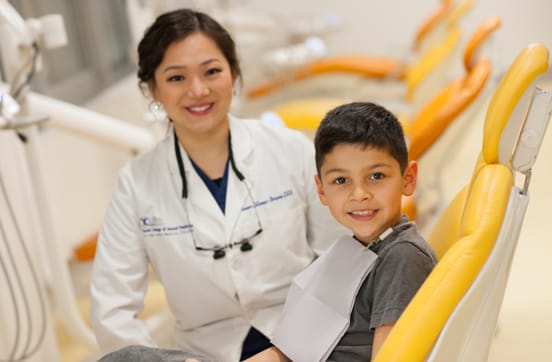 Oral Health Fund
The Oral Health Fund was established to support the mission of Touro Dental Health, the teaching practice of Touro College of Dental Medicine. TDH provides excellent oral health care services to the public and underserved communities in the Hudson Valley, while training and educating the next generation of dental professionals. This Fund will enable Touro Dental Health to provide vital dental care and oral health education to those most in need.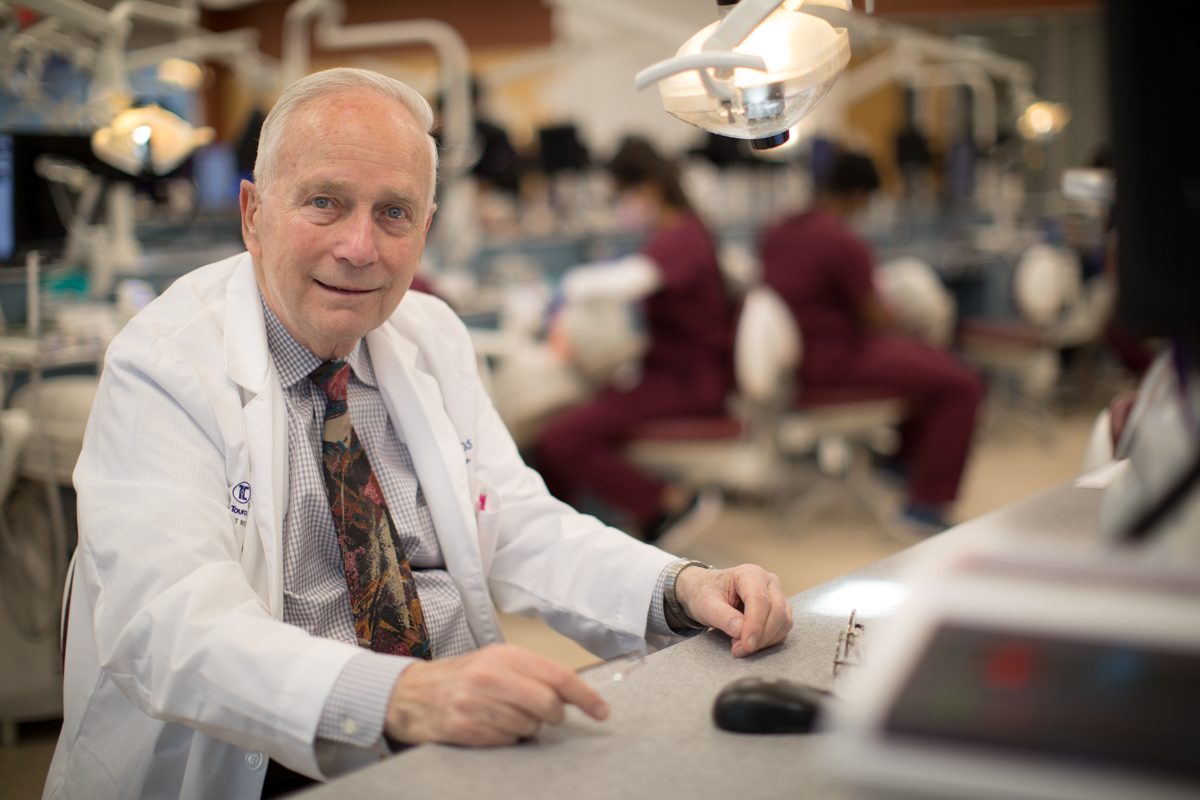 Louis Rubins, D.D.S. Scholarship Fund
The Louis Rubins, D.D.S. Scholarship Fund was established in memory of Dr. Lou Rubins, a dedicated founding faculty member of the Touro College of Dental Medicine. Dr. Rubins was the consummate perfectionist when it came to the delivery of dental care. He was known to all as a dedicated teacher, and fondly called, "redo Lou" because of his sincere desire for students to strive for and be the best they could be. This memorial scholarship will be awarded annually to a student at the end of their second year who has shown excellence in pre-clinical prosthodontics.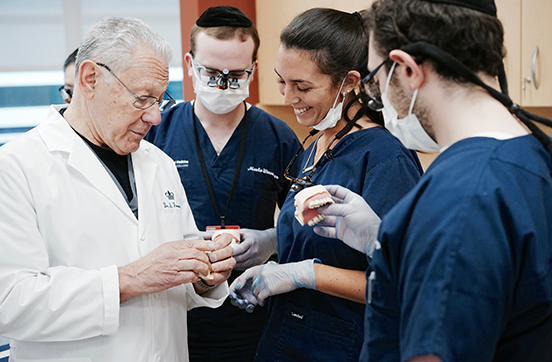 Stanley Freeman, D.D.S. Scholarship Fund
The Stanley Freeman, D.D.S. Scholarship Fund recognizes a rising fourth year TCDM student who shows excellence in dentistry and professionalism. Dr. Freeman is a founding faculty member of the Touro College of Dental Medicine. Throughout his career he has shown equal dedication to training the next generation of dentists, serving the dental community, and treating patients with care and compassion. Dr. Freeman practiced for over 50 years, specializing in prosthodontics, and served in the US Air Force as a Captain in the Dental Corp.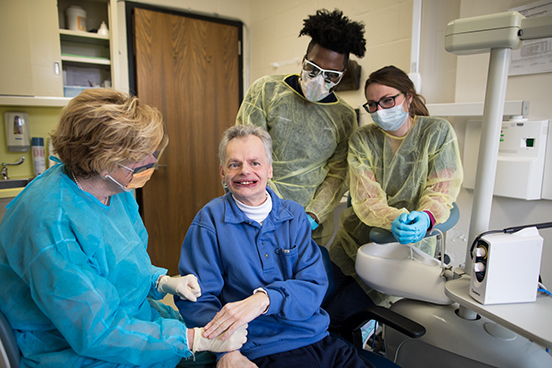 Special Needs Dentistry Fund
The Special Needs Dentistry Fund was established to address the dental needs of individuals with cognitive, intellectual, and developmental disabilities (IDDs). Your gift will provide funding for the hiring of professionals trained in this specialty and access to specialized equipment, treatment options, and facilities designed for providing dental care to adults and children with IDDs.
Fundraising Events
Support fundraising for community outreach, patient care and other vital school needs by becoming a sponsor or participating in our annual events, including our Golf & Tennis Tournament and our Gala Dinner.
Naming Opportunities
Dedicate a dental operatory at Touro Dental Health and be part of history as we build the nation's newest state-of-the-art dental school. This is a chance to honor family, students, friends or a business and leave a legacy within our clinical training facility. Each operatory is available with a gift of $25,000.
Please contact Beth Gorin at beth.gorin@touro.edu for more information or to discuss other available naming opportunities.
Tribute Memorial and Planned Giving
Make a gift to honor an individual's dedication to the field of dental medicine. These gifts can play an important role in your overall estate planning. As we endeavor to create a Legacy Society, you will play a definitive role in building a great future for Touro College of Dental Medicine.
Anatomical Gift Program
Donating your body for the training of future health care providers is one of the most generous gifts one can make. Anatomical gifts are a meaningful and lasting contribution to medical education and research, and are essential to instructing students in human anatomy. We are grateful for the generosity of those who donate their bodies to the advancement of the profession.
Learn more about making an anatomical gift.
Student Legacy Campaign
Established by our pioneering Inaugural Class of 2020, TCDM's annual Student Legacy Campaign brings together each class to raise funds in support of dental students who will follow in their footsteps. All class gifts go towards the Pioneers Scholarship Fund, an annual scholarship award given to an outstanding student enrolled at TCDM. Our students are dedicated to making a difference—both here at the college and in our community. Help our students leave a legacy that will impact future generations of dental professionals.
Support the Student Legacy Campaign.
Contact

Beth Gorin
Assistant Vice President, Institutional Advancement
beth.gorin@touro.edu
O: 646-565-6264