Lasers in Dentistry: Bringing the Latest Advancements to the Next Generation of Dentists
Christopher Walinski, D.D.S., Clinical Practice Leader
January 28, 2020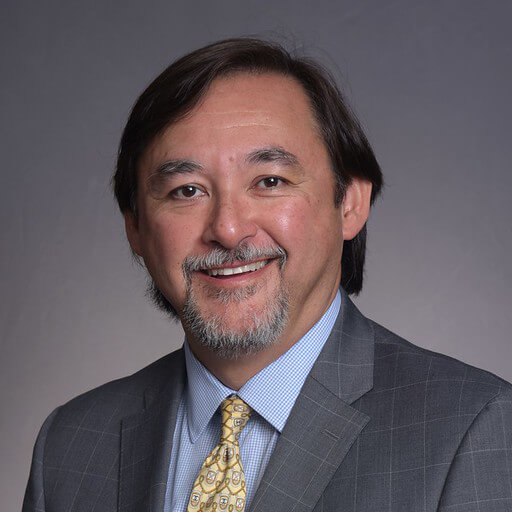 Dr. Christopher Walinski, a Clinical Practice Leader and the Course Director for Lasers in Dentistry at Touro College of Dental Medicine (TCDM), is an internationally known expert, innovator and educator in laser dentistry. In this interview, he shares how he is bringing the latest advancements in laser dentistry to TCDM.
Explain what is possible in laser dentistry. Everyone knows you can use a laser to cut soft tissue or do a gingivectomy, but a lot of dentists don't know that there are many other applications. We can do cavity preparations on teeth or gum surgery. One of the other newer applications is using lasers at low power to speed healing and reduce pain. It's called photobiomodulation (PBM), and it's presented now at all the medical laser conferences.
How are you bringing this knowledge to the next generation of dentists through your work at TCDM? Recently we completed TCDM's first course on lasers in dentistry for our fourth-year students. I believe we're the first dental school in the country that's using lasers to the extent we are, including teaching a course, certifying our students and using lasers in clinic to treat both soft and hard tissues.
How are the students responding to being on the cutting edge (excuse the pun) of this new technology? Feedback from students has been really positive. Who doesn't like cutting with light? Even with all the challenges they'll have after dental school, many are asking, "When I graduate, what kind of laser should I get?" Or, "Where can I get a used laser?" They really understand how this could improve their patient care and give them a competitive edge. Outside the school, I teach faculty at other universities, in continuing education programs, symposia and congresses all over the world. When I'm teaching dentists who've been using a drill for their entire professional career, it's sometimes like herding cats to get them to use the laser in the way it's supposed to be used. It's more difficult because their muscle memory is tied to using a drill. Now we're cutting with light; not even touching the tooth, so there's no tactile sensation. With students, if I say, "Get closer or slow down," they actually do it. In fact, they can often prep faster with a laser than with a drill, because they don't have to unlearn and relearn. TCDM students—who decided to enroll at a brand new dental school—are risk-takers, willing to take a chance. Maybe that's why they're so excited about it. They are inquisitive, chomping at the bit to use lasers in clinic.
Why isn't every dentist using lasers? I think it's just a lack of knowledge and education. It really is so beneficial to the patient experience. Patients feel no vibration, and they tell me that when they go home they have less pain. Laser surgeries are minimally invasive. You can keep the surgical sites smaller, and patients heal significantly faster. I'm sure that if you could take the experience in my head and transfer it to another person, the benefits of lasers would be immediately obvious. There also is a cost associated with it. A dental laser can set you back thousands of dollars. I think less about the cost and more about the value of the laser to your practice.
You say, 'If you could take what's in my head and put it into another person's head…' That sounds like what you are doing through education. That's a good point. I do travel around the world—recently to New Delhi and Taipei, and soon to Barcelona and Tel Aviv— to share what we're doing here at Touro. It's of great benefit that our students are getting this knowledge and experience right here, as part of their education.
How does a TCDM education compare to your dental school education? When I went to dental school, I think my professors used the same slides for 20 years, then converted their Kodachrome slides into PowerPoint to deliver the same information. The mindset was, "That's the way it's always been." But we are committed to updating and evolving education to match our students, to make sure that everything they do here has a direct correlation to what they'll be doing when they get out of dental school. And we are definitely more collaborative and more collegial than my instructors were. That was "tough-love" dental school. At Touro, students feel like they're part of it rather than just a piece of it. No one is afraid to ask a question.