The Future of Dentistry is Here: How Lasers Can Unveil Your Radiant Smile
Christopher Walinski, D.D.S., Director of Laser Dentistry
April 14, 2021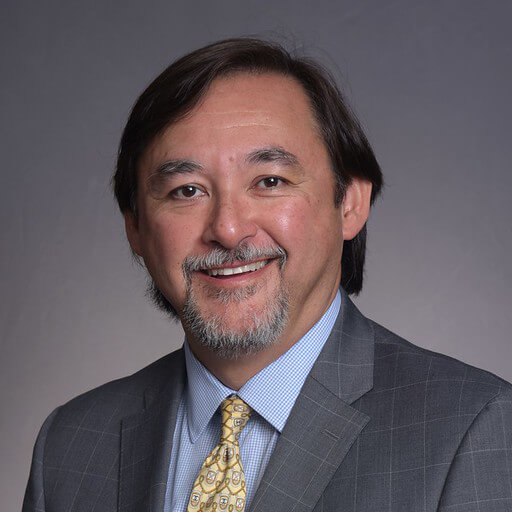 While adorable when sported by toddlers and babies, gummy smiles tend to leave some adults feeling a bit self-conscious when it comes to flashing their own grins. Lots of people have smiles that reveal more of their gums than they would prefer, but many are unaware that there is a fast, effective and virtually pain-free solution for unveiling their radiant smiles. From performing cosmetic procedures like whitening or removing excess gum, to treating cavities, TMJ and even gum disease, there are numerous applications for laser dentistry—one of the most advanced and cutting-edge methods of dental treatment.
What is Laser Dentistry?
Having revolutionized the medical field over the past few decades, the application of lasers in dentistry has progressively changed the way many dentists are providing traditional treatment. Highly concentrated beams of light are utilized to perform the function of traditional dental tools – like scalpels and drills – but with the advantage of amplified precision and pinpoint accuracy. "In cosmetic procedures, like gummy smile treatment or crown lengthening surgery, there are things that you can do with a laser that you cannot do with a scalpel," says Christopher Walinski, D.D.S., Director of Laser Dentistry at the Touro College of Dental Medicine and one of the world's premier experts on laser dentistry. "Using a laser is almost like using a paintbrush. You can shape gum tissue in three dimensions, creating a totally customizable outcome for the patient."
What is Possible with Laser Dentistry?
A direct result of the intricate science of cutting with light, the high-tech method presents patients with a host of post-op benefits, including less swelling and much faster healing times. "Because nothing but light is actually touching the tooth, laser treatment offers a minimally invasive alternative to traditional treatments," says Dr. Walinski. "As a result, many patients share that they feel less pain after their procedure." Laser dentistry also presents a much welcome alternative to traditional cavity treatment – especially for patients who may be wary of drills. With heat and vibration being the leading causes of pain and discomfort as a result of dental drilling, most laser dental procedures can be performed with less local anesthesia. Additionally, patients can rest assured knowing that they will not be subjected to the loud whirring noise of a drill! Lasers also disinfect as they are working, which is a huge benefit when treating bacterial infections in the gums or around implants.
With the ability to be applied to a number of surgical and non-surgical dental procedures, there are boundless applications for lasers in dentistry. Going beyond cavity preparations and cosmetic procedures, Laser Periodontal Therapy is a revolutionary improvement over standard surgery for some patients suffering from gum disease. Additionally, TMJ disorders – which can cause pain in the joints and muscles that control jaw movement – are treatable with lasers being utilized at low power to speed healing and reduce pain and swelling. "Most people, before they learn anything about laser dentistry, assume it is only for cutting soft tissue or whitening, and that's not the case anymore," says Dr. Walinski, who has been using lasers in his practice daily for over 20 years. "I use lasers on almost every patient that I treat for some purpose. The accuracy and efficiency it provides allows my patients to ultimately spend less time in the chair and less time healing."
Where Can I Receive Laser Dental Treatment?
Despite the countless patient benefits, many dentists do not utilize lasers in their practice as a result of a lack of training and education on the state-of-the-art method, shares Dr. Walinski. At the Touro College of Dental Medicine in Valhalla, New York, Dr. Walinski not only performs laser dental procedures at Touro Dental Health—the college's 115-chair clinical teaching practice—but also runs the college's laser dentistry program, teaching and certifying future dentists in these cutting-edge techniques as part of one of the only official laser dentistry programs in the country. "Our students are learning just how much lasers can improve the patient care experience and share their excitement and desire to take what they have learned to serve their future patients."
If you are interested in what laser dental treatment can do for you, call Touro Dental Health at 914-594-2700 or visit: https://dental.touro.edu/patient-care/