American Dental Association Director Visits Touro College of Dental Medicine
Dr. Ray Cohlmia, Executive Director of the American Dental Association, Visits Touro College of Dental Medicine and Touro Dental Health
August 31, 2022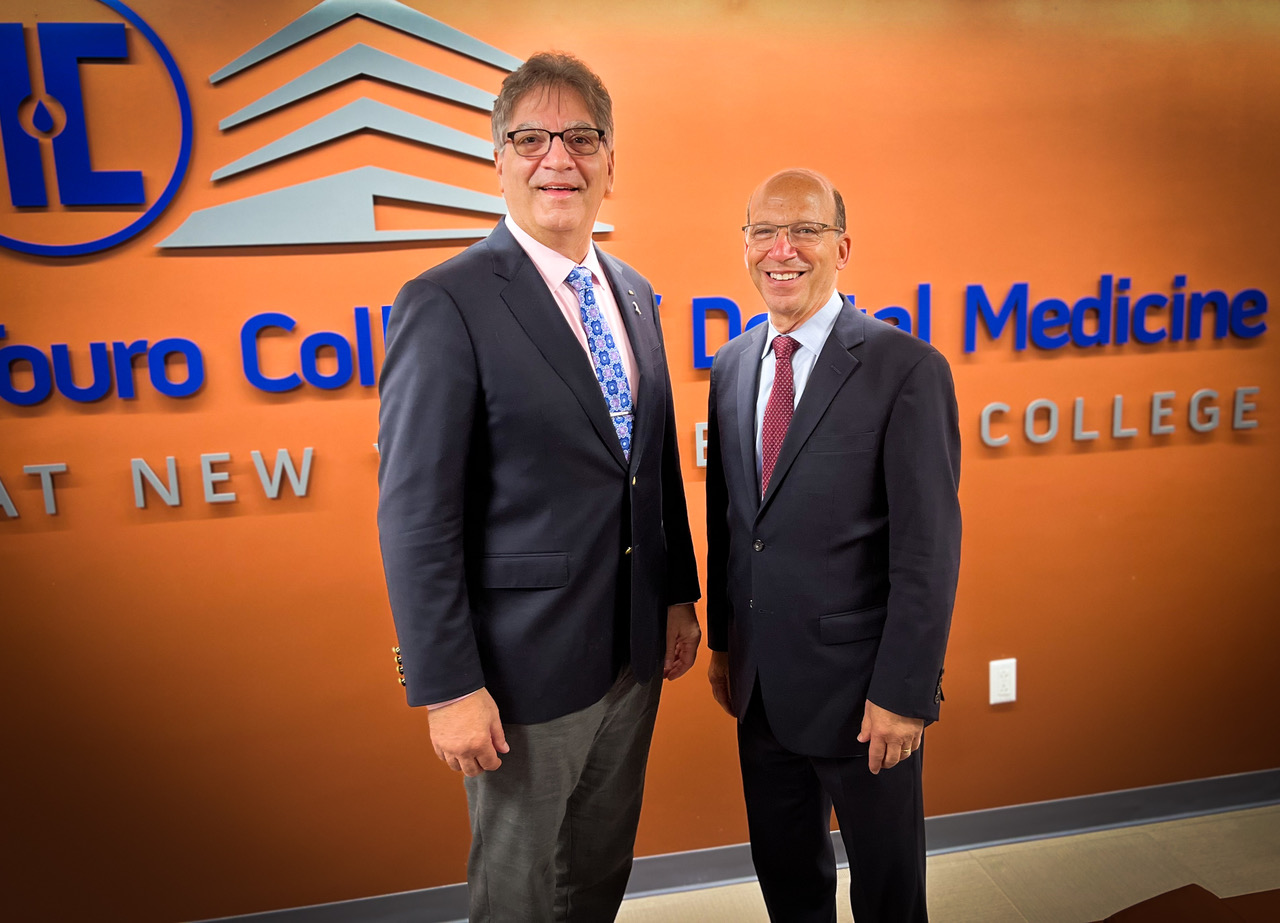 Dr. Ray Cohlmia (left) met with Touro College of Dental Medicine administrators, including Dean Ronnie Myers, during his tour of the Hawthorne, New York campus and clinic, Touro Dental Health.
On August 17th, Touro College of Dental Medicine and Touro Dental Health welcomed Dr. Ray Cohlmia, Executive Director of the American Dental Association, to our campus and teaching facility to meet with administration, faculty, and students.
Dr. Cohlmia met with Dean Ronnie Myers, Dr. Rhonda Kaufman, Director or Clinical Education, Drs. David Katz and Aaron Yancoskie, Assistant Deans for Clinical Affairs, and members of The Ninth District Dental Association. He was given a tour of our campus and the opportunity to review our clinical operations firsthand in our general practice clinic, as well as our specialty clinics such as pediatrics, complex care, periodontics, orthodontics and oral surgery. Dr. Cohlmia was also shown the high-tech digital dentistry capabilities being taught and utilized throughout all areas of the clinic which include 3D, digital Trios scanners, the Konikoff Digital Dentistry Studio, 3D printers, and the CAD/CAM design software. Dr. Myers explained to Dr. Cohlmia that Touro College of Dental Medicine is training and educating the dentists of the future with all the latest technology to deliver our patients faster results utilizing the highest precision dental care, for exceptional outcomes.
As this was his first visit to Touro College of Dental Medicine and Touro Dental Health, Dr. Cohlmia was not aware of our place at the cutting edge of dental technology and education. He shared his thoughts with us as follows: "TDH is an integrated campus where they all work together to do the best possible treatment for their patients. This is where the future of healthcare is going."