Touro College of Dental Medicine ASDA Chapter Wins District Chapter of the Year
On September 8th, members of Touro College of Dental Medicine's ASDA chapter attended the annual District 2 Meeting in Saratoga Springs, New York, where they received the District Chapter of the Year Award.
October 04, 2018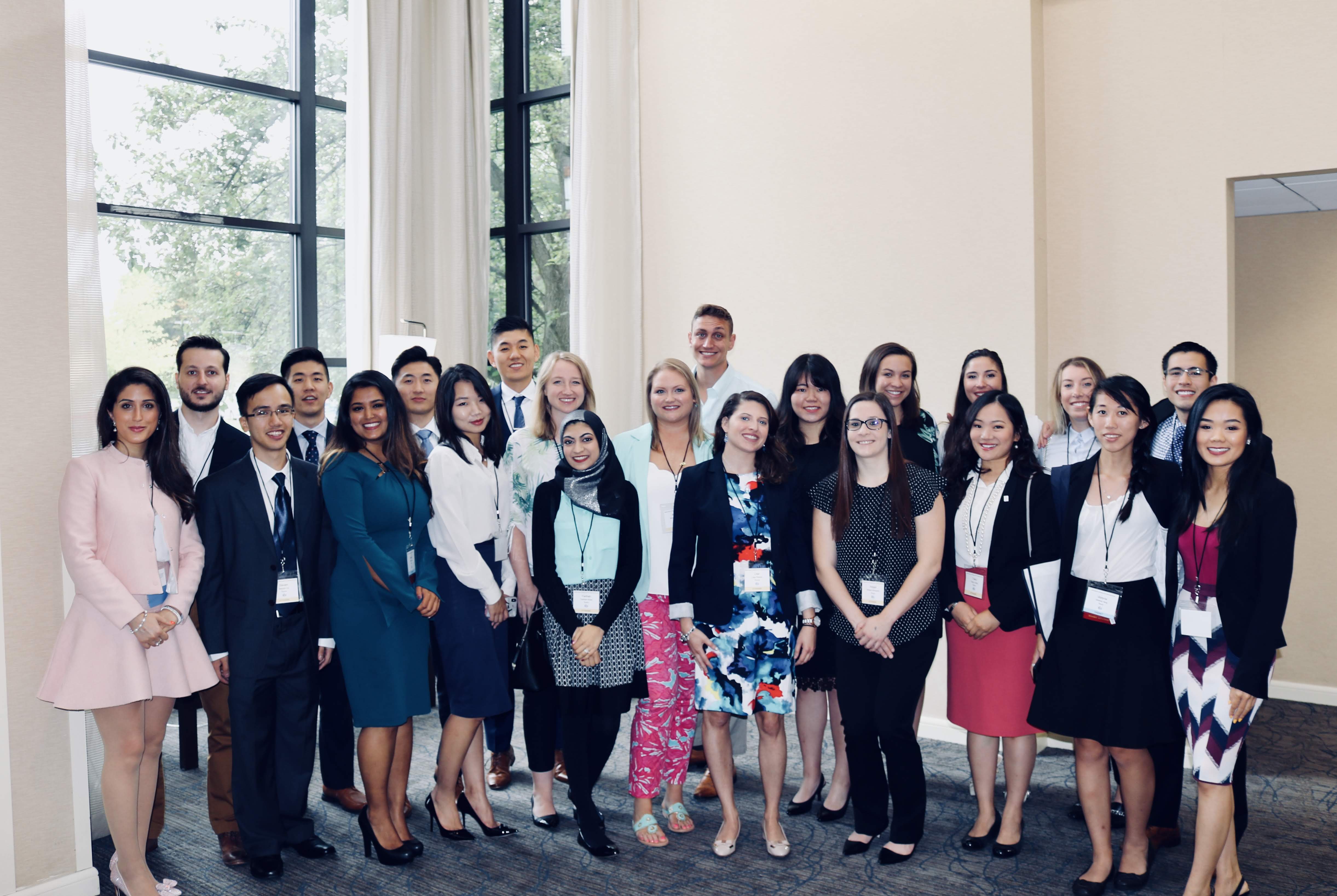 ASDA, or the American Student Dental Association, is a national student-run organization that protects and advances the rights, interests and welfare of dental students. The organization has more than 24,000 members in 66 dental schools throughout the U.S. and Puerto Rico. Each year, ASDA assesses chapters on their efforts in major duties as a chapter, including work in advocacy, wellness and social media.
The District Chapter of the Year award is yet another achievement for TCDM's ASDA Chapter, which was established when the school opened in 2016 and recognized as Best New Chapter in their district.
"We're so proud to be a part of this organization," said Lana Hashim, third-year student and TCDM's ASDA Chapter President. "ASDA gives us the opportunity to network with our peers and enables us to grow in areas outside of academics."
The TCDM ASDA Chapter actively organizes a variety of events for its student body, including a recent Spa Day held during Wellness Month which brought together local vendors to offer students massages, meditation, yoga and other activities that encourage students to make health and wellness a priority. Other activities held throughout the month included presentations from a life coach and a nutritionist, as well as a hip-hop dance class, all held on campus.
"Wellness Month was just a pleasure to organize. It's so important that as students we have the opportunity to find a balance," Hashim noted. "I'm happy that ASDA gives us the chance to make a positive impact on our peers through this program and others."