Touro College of Dental Medicine Student Honored for Community Service
Benjamin Droney, a third year dental student from Touro College of Dental Medicine, has been selected as a recipient of the 2018 Dental Trade Alliance Foundation and Benco Dental Scholarship.
September 06, 2018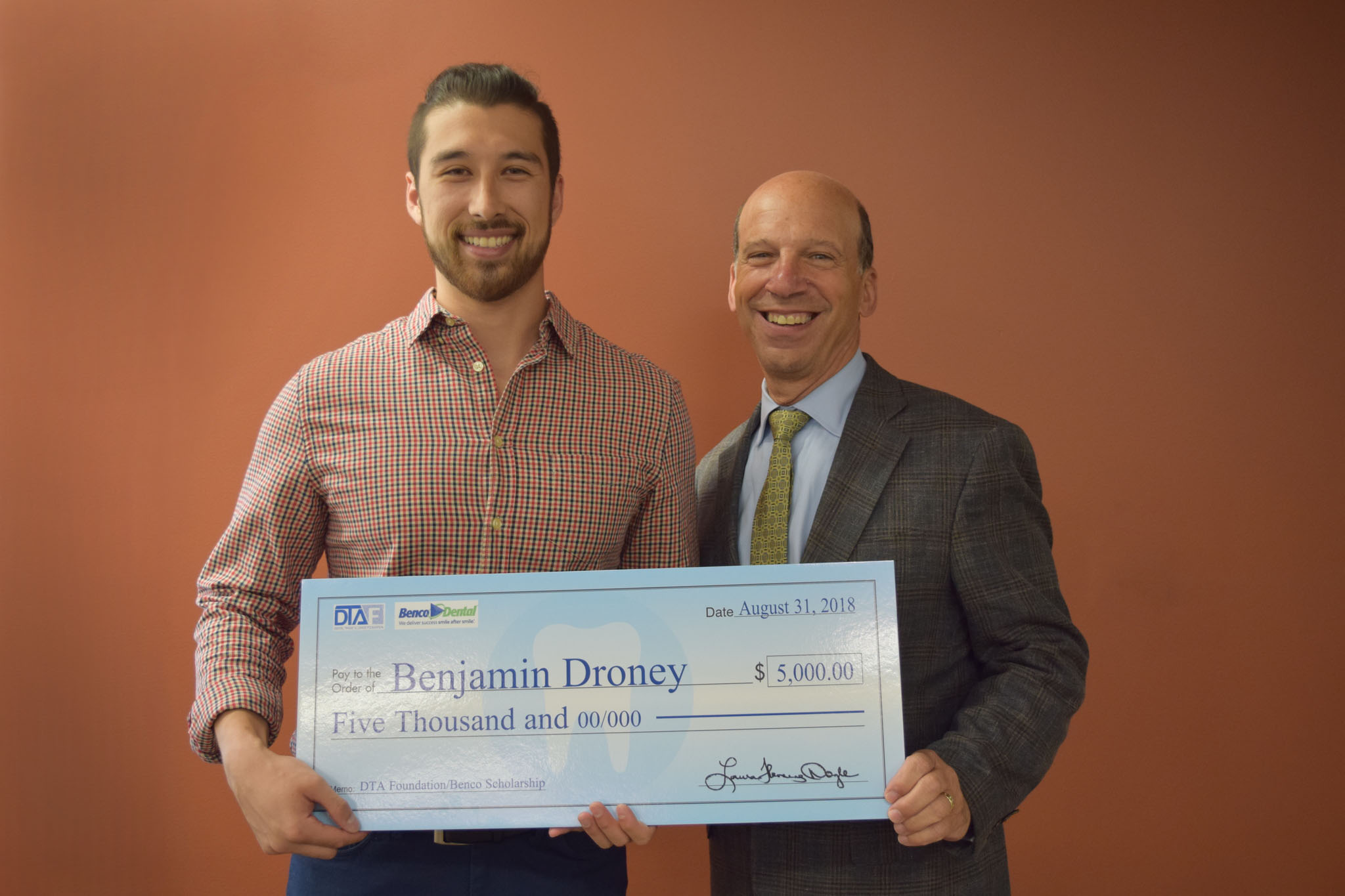 Each year, the DTA Foundation and Benco Dental select the most deserving dental students from across the nation who have demonstrated an established commitment to community service as well as academic excellence.
"Ben has been instrumental in promoting oral healthcare education to underserved communities in our local region and has a passion for community service that is inspiring," said TCDM Dean Ronnie Myers, D.D.S., at an awards presentation held on September 6th in the company of fellow student-dentists and faculty.
Over the past two years, Droney has spent over 80 hours volunteering his time with local services such as homeless shelters, halfway houses, juvenile detention centers, and an organization called Neighbors Link, whose mission is to strengthen the whole community through the healthy integration of immigrants -- a cause he says is, "very personal for me."
Once I understood my calling for community dentistry, I knew it was the kind of work that keeps on giving," says Droney, originally from Florida. "It's the connections made with patients that can make the difference, the trust that is fostered to help patients feel at ease, and most importantly, the education for my community that helps maintain a life-long healthy mouth"
A list of winners will officially be announced at the DTA Annual Meeting in October.