Brother and Sister Duo Starts Their D.D.S. Journey Together
Deema and Jawad Tamimi, Touro College of Dental Medicine, '24
July 20, 2020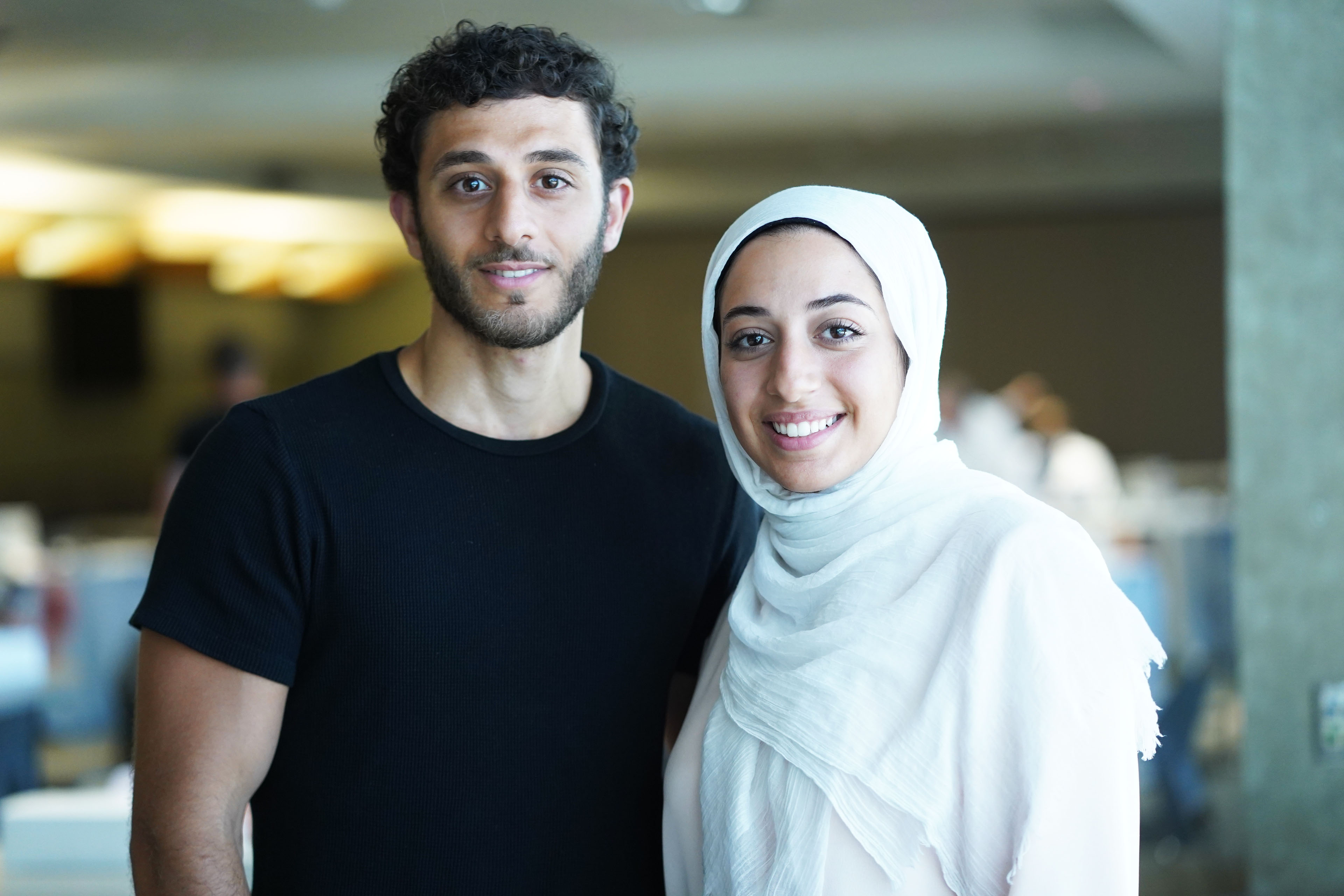 Deema and Jawad Tamimi are definitely a rare pair—not only did they both decide to pursue dentistry as their career, but this sibling team made the joint decision to attend the same dental school at the same time.
"I chose TCDM because it gave my sister and I the opportunity to attend graduate school together instead of dividing us," shares Jawad who graduated from Rutgers University with a B.S. in Biology and a minor in Psychology. "The fact that we are together makes it extremely exciting to kick off our journey in dentistry."
Deema, who holds a B.A. in Biology from Montclair State University and an M.A. in Biomedical Sciences from Rutgers Graduate School of Biomedical Sciences, is equally as excited to join TCDM, both for the "amazing opportunities" the college has to offer in preparing her for her dental career and for the chance to do it all with her brother. "Since we get along really well this seemed like the perfect opportunity for the both of us. You can say we are 'best friends,' although he cringes at the thought of that," she jokingly shares.
Deema and Jawad have both been interested in dentistry from a very young age, their father being a renown Oral and Maxillofacial surgeon who has practiced all over the world. "It only made sense for me, and my brother, to continue in his footsteps," says Deema. They have fond memories of going to work with their father as children and, as a result, are both "a little biased" in regard to what specialty they may be interested in perusing; however, they both share that they are trying to keep their minds open to other areas of dentistry.
This week, both brother and sister had a blast during their first day in the simulation lab where they finally got the chance to do some hands-on work. Deema and Jawad had the incredible opportunity to experience digital dentistry for the first time as they began understanding how to use the TRIOS intraoral 3D scanner. They also learned how to manipulate wax and began honing their hand-eye coordination skills. "This is the first time I've done a wax up; it's more delicate than I thought honestly, but I think I am getting the hang of it!" said Jawad.
Though they are originally from New Jersey, this brother and sister duo have traveled to and lived in countless countries abroad with their family. Though living outside of the U.S. required an adjustment period, the Tamimi siblings share that the experience allowed them to see the world in a different light. "Of course, there is always that culture shock at first, but the whole experience taught me how to be very outgoing and adaptable, as well as gave me the opportunity to learn how to build a connection with people across many backgrounds," shares Deema.
Adaptability has certainly proven to be a useful trait as Deema and Jawad begin their D1 year in the middle of a global pandemic. Orientation was virtual this year and getting to know their new classmates has proven to be challenging under the current circumstances, but there's nothing that these two can't handle together. "Having my brother by my side has for sure made all of this a lot easier," says Deema. "Keeping each other motivated and holding each other accountable is what keeps us going!"