Building the Touro College of Dental Medicine Clinical Training Facility - from the Inside Out
NY State's Newest Dental School Will Soon Offer Quality Oral Healthcare to Patients
September 13, 2017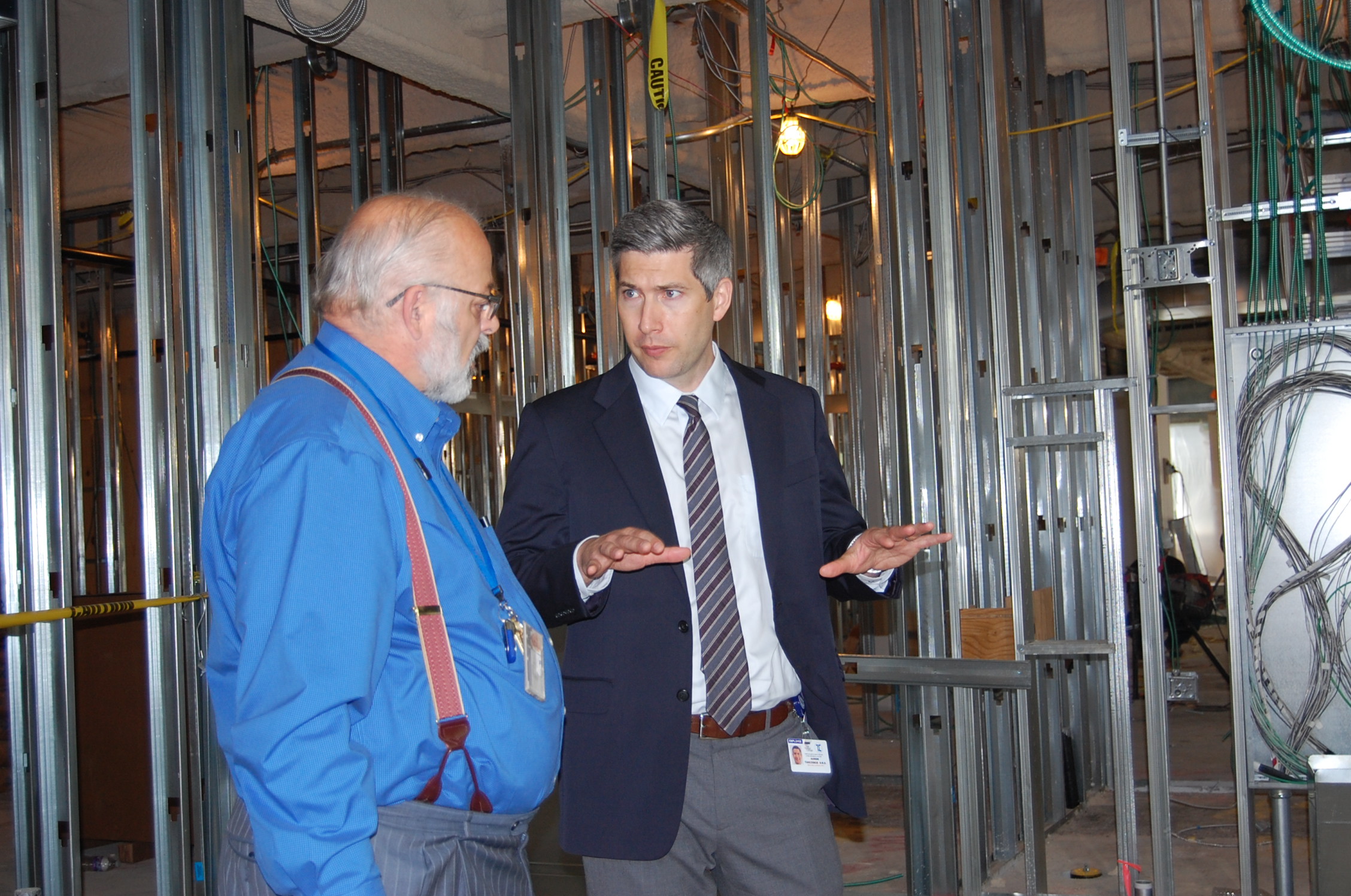 Preparations for the January 2018 opening of the Touro College of Dental Medicine at New York Medical College (TCDM) state-of-the art Clinical Training Facility are almost complete. General construction is scheduled to be substantially completed by the end of September, with finishing touches to be done between October and December. So far, there have been 3,000 panels of sheet rock, 112 miles of electrical wiring, 15 tons of air conditioning ductwork and 4,222 square yards of flooring installed, as well as 81 dental units and 220 dental cabinets.
Jerome D'Imperio, Vice President of Real Estate Construction, Design and Development at Touro, said that building this facility has been a "herculean task." Touro launched the project last winter by demolishing 50,000 square feet of abandoned office space on the third floor of 19 Skyline Drive. "The team, which has faced many obstacles, had to systematically dismantle every wall," said Mr. D'Imperio. The demo phase alone generated 23 tons of debris that had to be removed from the site.
During the construction phase, the project team tackled numerous logistical challenges. "We had to build in occupied spaces that required us to work above the ceilings of the floors below. We did that with minimal disruption to the daily activities of the dental students, tenants and administrators. We are about 95 percent complete with that phase," said Mr. D'Imperio.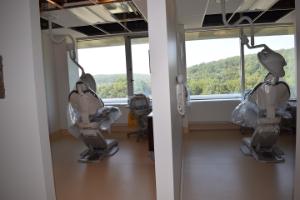 "Technology and the integration of multiple dental systems in the treatment of patients plays a large role in current-day oral health care," said Dr. Ronnie Myers, Dean of TCDM. "In the Clinical Training Facility at the Touro College of Dental Medicine, we are taking informational technology integration to a whole new level."
"Our plan is to have two students practicing at the same chair, rotating as the doctor in charge and the dental assistant," said Dr. Edward Farkas, Vice Dean for Administrative Affairs.

Students will have an easily accessible computer mounted on a floating arm that will allow them to take x-rays, record treatment and communicate with faculty. In addition, the patient will have access to their own monitor, allowing them to participate fully in reviewing their treatment options along with accessing patient education information.
Town reviews and inspections are ongoing, and, said Mr. D'Imperio, "We have passed every test given to us thus far." Additional required building inspections will continue from October to January.
TCDM is scheduled to open in January 2018 with faculty providing care and developing a patient base to hand over to students. In June 2018, third-year dental students will then join their faculty mentors and begin participating in and performing supervised dental care. The 50,000-square foot dental clinic will offer high quality and comprehensive dental care. Fees are projected to be significantly lower than what is presently available. Implants and the restoration of teeth with implants will also be part of the reduced fee structure. Many forms of insurance will be accepted.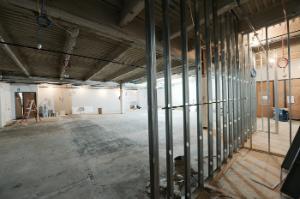 Dean Myers said the facility's architects, the New Jersey-based DI Architecture Group, "have designed an environment that is not only spacious, beautiful, and easy to work in, but will also be calming and reassuring for patients," he said, adding, "The wall-to-wall windows provide breathtaking vistas we're certain will be an inspiration to our students, patients, faculty and to all who visit."