State-of-the-Art Digital Dentistry Lab Coming Soon to Touro College of Dental Medicine
Collaborations with leading technology partners will allow TCDM to integrate same day dentistry techniques, design and manufacture restorations on site  
August 17, 2020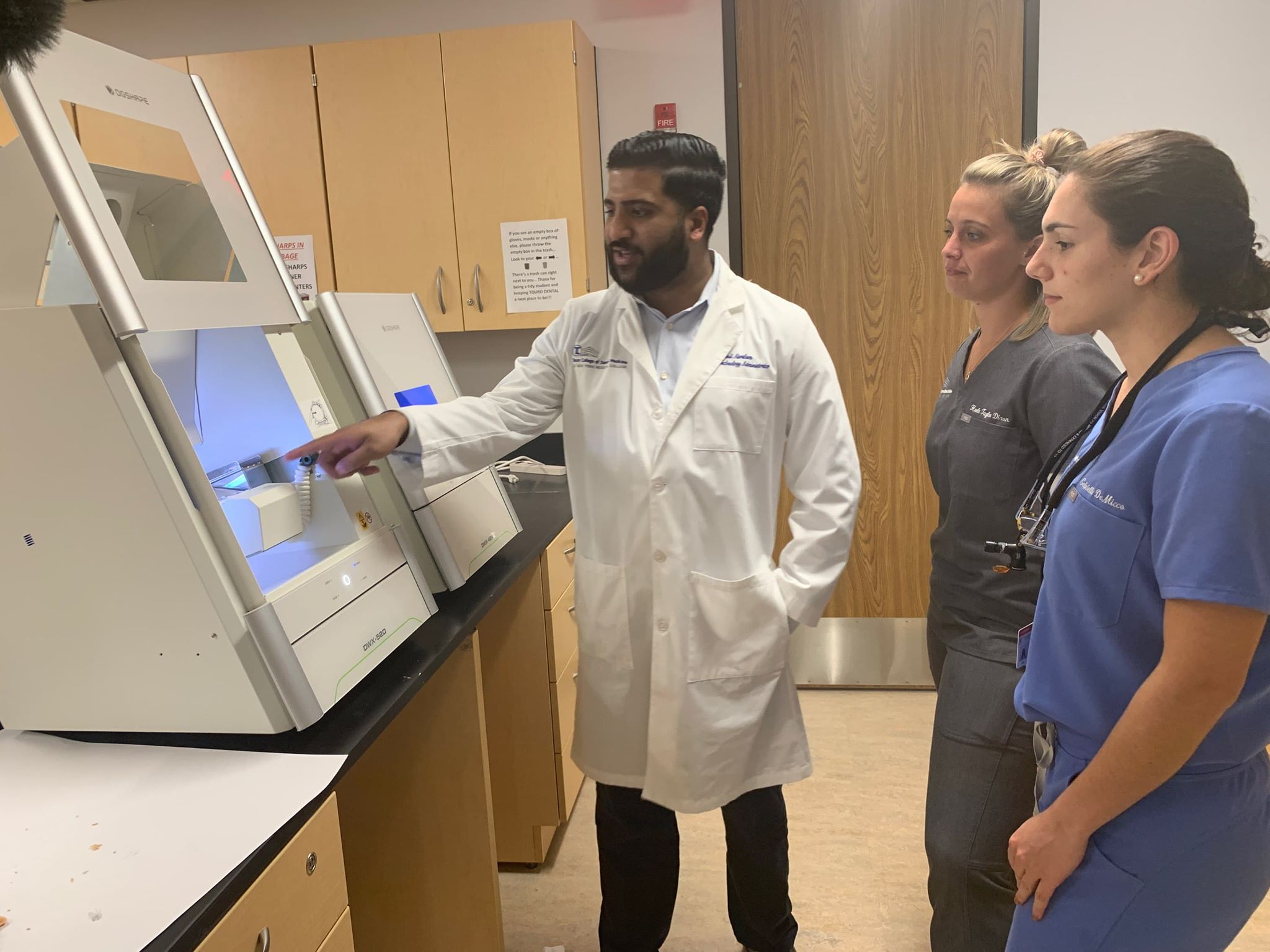 WESTCHESTER, NY – August 14, 2020 – Right now, it's just four walls and an empty space, but this fall Touro College of Dental Medicine (TCDM) will open the doors to its new, state-of-the-art digital dentistry lab on the 3rd floor of its 19 Skyline Drive facility. In addition to housing 3D printers, intraoral scanners and other advanced digital tools currently employed at the school, the digital lab will feature the latest in CAD/CAM technology, including MillBox by CIMsystem, an innovative dental CAM solution that simplifies nesting and toolpath creation, and DGShape dental mills designed to cut crowns, bridges and more at high speeds, allowing for TCDM to design and manufacture restorations on site and have the ability to do same-day dentistry.
Since its founding, TCDM has been committed to training students using the latest in digital dentistry technology. Thanks to strong partnerships with leading companies in the digital dentistry landscape, including 3Shape and Roland DGA Corporation, last year the school received significant investments in digital technology, including 4 new milling machines.
"Digital dentistry is the future of the profession and having the ability to work together with these leading innovators to design our unique digital dentistry program allows TCDM to be at the very forefront of dental education," said Edward F. Farkas, D.D.S., M.A., Vice Dean at TCDM. "We are incredibly grateful for their support and are excited to continue innovating and modernizing the dental school experience in collaboration."
Since the acquisition of the new CAD/CAM technology, TCDM's digital team has been working to overhaul the college's digital dentistry curriculum to integrate learning principles like same-day dentistry from the very beginning of a students' education. Unlike the closed software systems at many other dental schools, the team opted to host an open architecture platform that provides a workable solution for students and faculty to make adjustments to production, ultimately resulting in more flexibility for complex cases, a better surface finish and outcomes for patients.
In the preclinic, students will have the opportunity to work on a real-life case from start to finish, using all the different elements of digital dentistry. Once in clinic, they will also have the opportunity to book time with a member of the digital team to work on complex restorative cases together as they arise. "We want every student to have access to the technology from the beginning of their training," said Alan Jurim, D.D.S., Director of Digital Dentistry. "The more we can connect the dots within the workflow, the more students will have the understanding and capability to apply the techniques within their own offices."
Until the digital lab is finalized, the new CAD/CAM technology will be installed in a temporary location and is planned to be up and running within the next few weeks, as the digital team will be conducting its first full arch implant case later this month.