First New Dental School in New York State in Nearly Fifty Years to Open July
Touro college received final state approval and will establish the Touro College of Dental
April 19, 2016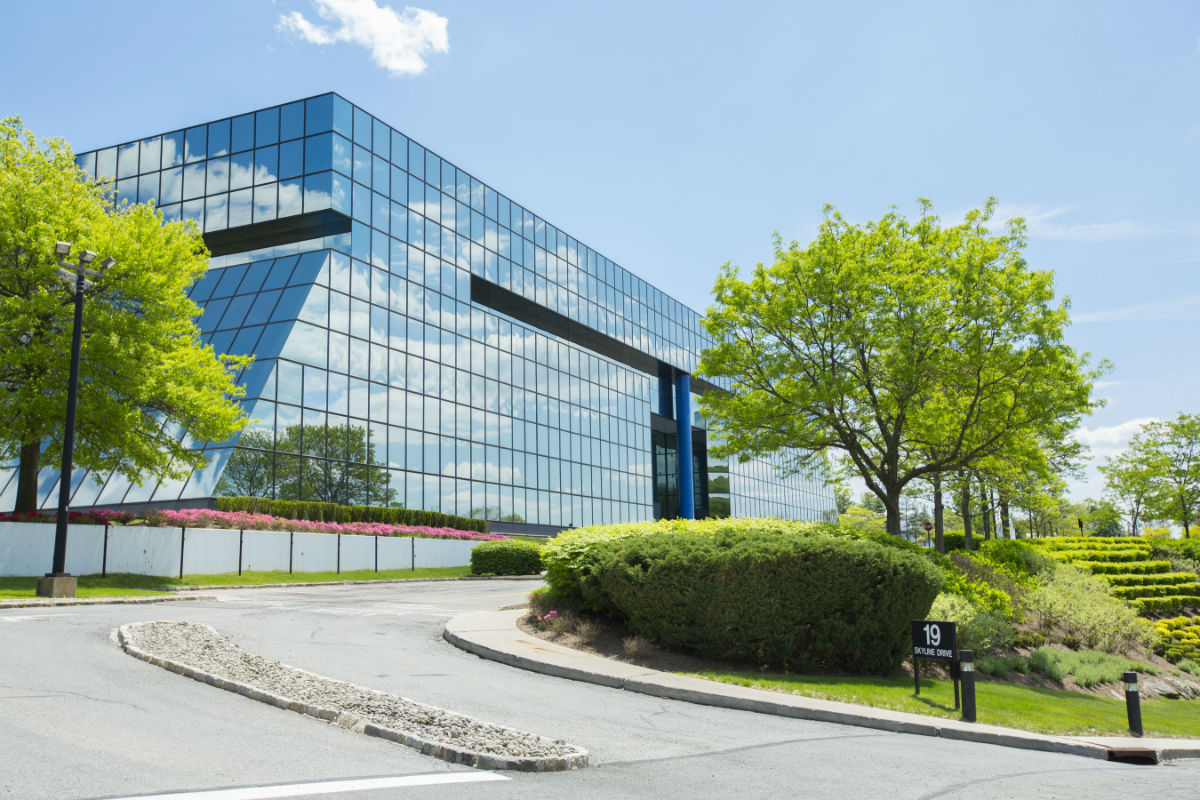 VALHALLA, NEW YORK–New York State's first new dental school in nearly 50 years is set to open this summer, Alan Kadish, M.D., president of Touro College and University System (TCUS) announced today. Touro, one of the leading educators of health care professionals in New York State, received final state approval and will establish the Touro College of Dental Medicine at its New York Medical College (NYMC) campus in Valhalla, New York.
Touro College of Dental Medicine at New York Medical College joins the Touro School of Health Sciences, Touro College of Osteopathic Medicine (with campuses in Harlem and Middletown, NY), Touro College of Pharmacy, and New York Medical College in New York State. These institutions collectively graduate more than 2,000 health care professionals every year.
"As New York State's first new dental school in nearly half a century and the only dental school in the Hudson Valley, the Touro College of Dental Medicine at NYMC will fill a void in dental education and improve access to oral health care, particularly in underserved rural and urban communities throughout the region," said Dr. Kadish. "The school will address the existing shortage of training options for dentists in New York State and create a pipeline for the next generation of dental professionals, while also seeing to the immediate needs of the community through its dental clinic. We look forward to welcoming our first class and the clinic's first patients thereafter, and to further strengthening the regional health care system for generations to come."
The school is intended to improve the oral health care delivery network in New York State, where the population has grown by 4.5 million people since 1968 when the last school of dentistry opened.
"With dental care as the foothold of good overall health care, it is important that this area of professional health care education continues to grow," continued Dr. Kadish. "Fortunately, the dental school's location on the New York Medical College campus will create invaluable opportunities for inter-disciplinary training."
With the goal of bolstering dental education and improving access to oral health care throughout New York's Hudson Valley region and beyond, the Touro College of Dental Medicine at NYMC will include a four-year pre-doctoral program for students, a continuing education program for practicing dentists, and a 132-chair community dental clinic focused on providing patients in underserved communities in the Hudson Valley and the Bronx with affordable and quality treatment.
"The board of trustees applauds the Touro College leadership on this great achievement " said Dr. Mark Hasten, chairman of Touro's board of trustees. "Touro's vision and philosophy has enabled it to take this historic step forward toward continued excellence with the establishment of the Touro College of Dental Medicine."
In the school's inaugural year, set to begin in the summer of 2016, anticipated enrollment is 110 students. When at full capacity, the school will include approximately 440 students and offer basic science coursework taught by the medical school faculty as well as state-of- the-art digital dental clinical capabilities.
The Touro College of Dental Medicine at NYMC will also conduct a range of research efforts including: research focused on reducing the cost of effective care; population outcomes-based research concentrated on interventions; and translational research that harnesses scientific discoveries to produce new devices and treatment options for patients.
"The dental school's location within the NYMC campus gives the school and its students a competitive edge," said Edward C. Halperin, M.D., M.A., NYMC chancellor and CEO and Touro College and University System provost for Biomedical Affairs. "Students of the Touro College of Dental Medicine at NYMC will reap both the benefits of a new school, including state-of-the-art facilities and leading educational innovations, and those of an established institution, including NYMC's expert faculty, long-standing and celebrated research program, and strong network of affiliated hospitals."
Touro has appointed Jay P. Goldsmith, D.M.D., as the founding dean of the dental school. Dr. Goldsmith was formerly a professor, program director, and deputy chief in NYMC's Department of Dental Medicine. In addition to his experience in the academic world, Dr. Goldsmith is a leading dentist, oral and maxillofacial surgeon with more than 50 years of experience, a fellow of the American College of Dentists, and founding fellow of the American College of Oral and Maxillofacial Surgeons as well as past president of the New York Academy of Dentistry.
"Students of the Touro College of Dental Medicine at NYMC will enjoy the advantages of this extensive medical education network and enhanced inter-professional connections as they benefit from world-class faculty and facilities, as well as being part of an historic initiative in dental education," said Dr. Goldsmith, dean of Touro College of Dental Medicine at NYMC
Edward F. Farkas, D.D.S., has been named senior associate dean for clinical affairs and chairman of dentistry. Dr. Farkas, a 1985 graduate of NYU, has been practicing general dentistry in New York City for over 30 years, and has been involved with the founding of the dental school from the outset.
"The mission of the TCDM at NYMC is to graduate outstanding dental professionals who will utilize a complex knowledge base and sophisticated perceptual skills and deliver excellent health care service to their diverse communities with integrity, compassion, and empathy. The school is dedicated to conducting important educational and clinical research, while providing excellent dental health services to the public," said Farkas.
Ronnie Myers, D.D.S. has been named senior associate dean for academic and administrative affairs. Previously he served as vice dean for administration at Columbia University College of Dental Medicine. Salomon Amar, D.D.S., PhD, has been named provost for biomedical research at TCUS, professor of molecular biology at NYMC, and professor of dentistry at TCDM.
"As one who has been involved in dental education for thirty-four years, I was moved by Touro's charge to merge education with a compassionate approach to patient care and to view health care delivery as a responsibility. I envision the development of an educational program that will arm our diverse student body with the tools necessary to provide primary care to those most at risk. To that end, developing a program from the ground up is an opportunity of a life time," said Dr. Myers.
In addition to NYMC and the new dental school, Touro's medical programs include three schools of osteopathic medicine with campuses in Harlem and Middletown, New York; Vallejo, California; and Henderson, Nevada, a school of pharmacy in New York, New York, and a school of health sciences with campuses in New York and Bay Shore, New York.
The Touro College and University System
Touro is a system of non-profit institutions of higher and professional education. Touro College was chartered in 1970 primarily to enrich the Jewish heritage, and to serve the larger American and global community. Approximately 18,000 students are currently enrolled in its various schools and divisions. Touro College has 29 branch campuses, locations and instructional sites in the New York area, as well as branch campuses and programs in Berlin, Jerusalem and Moscow. New York Medical College; Touro University California and its Nevada branch campus; Touro University Worldwide and its Touro College Los Angeles division; as well as Hebrew Theological College in Skokie, Ill. are separately accredited institutions within the Touro College and University System. For further information on Touro College, please go to: http://www.touro.edu/news/.
New York Medical College
Founded in 1860, New York Medical College (NYMC) is one of the oldest and largest health sciences colleges in the country with more than 1,400 students, 1,300 residents and clinical fellows, nearly 3,000 faculty members, and 16,000 living alumni. The College, which joined the Touro College and University System in 2011, is located in Westchester County, New York, and offers advanced degrees from the School of Medicine, the Graduate School of Basic Medical Sciences, and the School of Health Sciences and Practice. The College manages more than $32.6 million in research and other sponsored programs, notably in the areas of cancer, cardiovascular disease, infectious diseases, kidney disease, the neurosciences, disaster medicine, and vaccine development. With a network of affiliated hospitals that includes large urban medical centers, small suburban clinics and high-tech regional tertiary care facilities, NYMC provides a wide variety of clinical training opportunities throughout the tristate region for medical students, residents, and other health providers. For more information, visit www.nymc.edu.