First Patient Arrives at Touro Dental Health
Westchester resident finds advanced and affordable care close to home
January 05, 2018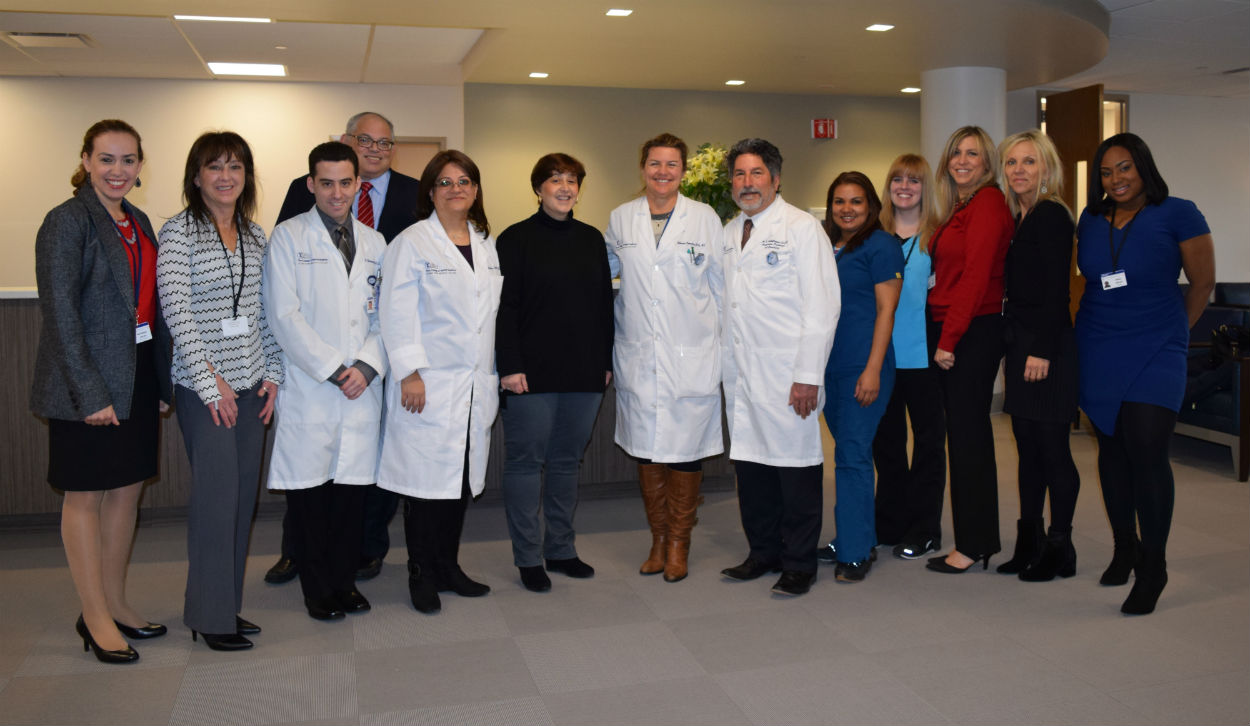 "Good morning, Touro Dental Health, how may we help you?"
Patient care coordinators greeted new patients on the phone, and in person, on a sunny, brisk morning on January 3rd, when Touro Dental Health opened its doors to the community.
The first patient, Michelle Rodriguez, of Carmel, NY, heard the news about the new facility and quickly made an appointment to discuss treatment options for an uncomfortable, lingering dental issue. Following some negative experiences that drove her and her family to seek dental care out of state, she was eager to find advanced and affordable care so close to home.
"It was a very nice experience. Everybody was helpful, courteous and polite -- even when they were making a few little 'tweaks,'" said Rodriguez.
Like all first-time patients, Rodriguez received an intake screening and was seen by a team of experienced dental professionals who administered a full set of digital x-rays. She will have a complete oral exam during her next visit, followed by any dental work she may need.
"Ms. Rodriquez is the perfect example of how we are fulfilling a great need in the region for dental care that is both advanced and affordable," said Edward Farkas, D.D.S., TCDM Vice Dean. "We've assembled a team of experts in every dental discipline to offer a full-range of oral health care while training the next generation of dentists."
Dr. Alan Kadish, President and CEO of Touro College and University System, visited the center for Rodriguez's inaugural appointment.
"We're thrilled to begin providing dental care in a physically beautiful, technically-advanced academic environment that will serve the needs of the Westchester community and our students," said Dr. Kadish.
Added Ronnie Myers, D.D.S., Dean of TCDM, "Today is a momentous day for our entire team. So many have contributed to building this facility from the inside out, and so much preparation has gone into ensuring that patients experience the best possible care and service."
Asked if she would recommend Touro Dental Health to friends and family, Rodriguez said, "Definitely. My husband is going to be next!"