Dr. Ronnie Myers Named Dean of Touro College of Dental Medicine
Dr. Jay Goldsmith, founding dean of TCDM named Dean Emeritus
July 06, 2017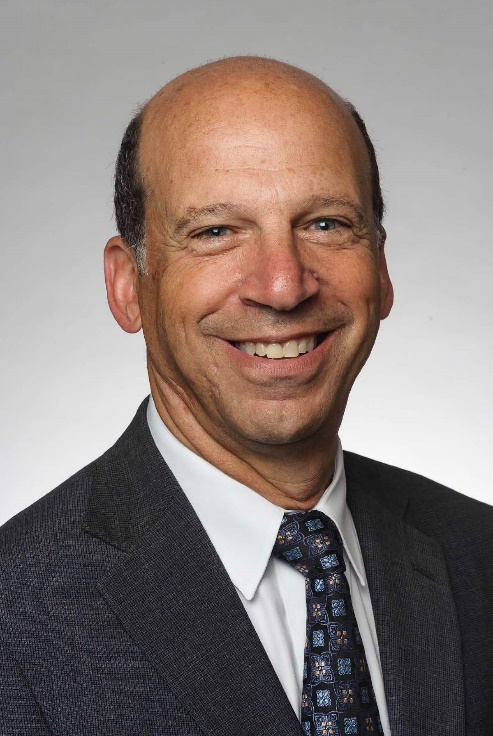 Dean Ronnie Myers, D.D.S.
Valhalla, New York—Dr. Ronnie Myers was appointed dean of the Touro College of Dental Medicine (TouroCDM) and Dr. Jay Goldsmith, founding dean of TouroCDM was named Dean Emeritus, Alan Kadish, MD, president of the Touro College and University System announced today.
Dr. Myers joined the Touro College of Dental Medicine as the Senior Associate Dean for Academic and Administrative Affairs in June 2016, just prior to the entrance of the inaugural class of 2020.
During the past year Dr. Myers has worked to develop the new curriculum and educational program. "As Dean, I look forward to developing a unique educational and clinical program that incorporates many aspects of primary health care into the oral health care environment. This initiative, along with the integration of emerging technologies into the modern daily practice of clinical dentistry, will set the Touro College of Dental Medicine apart from many others," said Dr. Myers.
"Touro is a very special place for students, staff and faculty," continued Dr. Myers. "Dean Goldsmith has worked hard over the past three to four years completing the initial accreditation documents, assembling an incredible group of dedicated and compassionate faculty and constructing a first rate facility. He will continue to assist in several areas of development as we move forward. I am extremely excited to see what we, the administration, faculty and staff can achieve together in the coming years for our students, our patients, our community and the dental profession."
Dr. Myers graduated from Columbia University College of Dental Medicine, trained as a pediatric dentist and completed a fellowship at the Albert Einstein College of Medicine. He had a private practice while also holding an appointment at the Bronx Developmental Center prior to coming to the Columbia University School of Dental and Oral Surgery full time in 1982 as the Director of the General Practice Residency Program at New York-Presbyterian Hospital. Dr. Myers then held numerous appointments at Columbia University College of Dental Medicine including Assistant Dean, Associate Dean, Vice Dean for Administrative Affairs and Interim Dean. A member of the ADA and a Fellow in the American College of Dentists. Dr. Myers has been a consultant to the Commission on Dental Accreditation, former member and Chair of the New York State Board of Dentistry and is a past Chair of the American Dental Education Association Section on Clinic Administration. He is a reviewer for the Journal of the American Dental Association, the Journal of Dental Education and the American Journal of Infection Control.
"TouroCDM is incredibly fortunate to have Dr. Ronnie Myers take the helm," said Dr. Jay Goldsmith, dean emeritus, "I know he will implement many exciting educational programs. In my role as dean emeritus, I look forward to continuing to attract and advise faculty and students and securing additional affiliations."
About the Touro College and University System
Touro is a system of non-profit institutions of higher and professional education. Touro College was chartered in 1970 primarily to enrich the Jewish heritage, and to serve the larger American and global community. Approximately 18,000 students are currently enrolled in its various schools and divisions. Touro College has 30 campuses and locations in New York, California, Nevada, Berlin, Jerusalem and Moscow. New York Medical College; Touro University California and Touro University Nevada; Touro University Worldwide and its Touro College Los Angeles division; as well as Hebrew Theological College in Skokie, Ill. are separately accredited institutions within the Touro College and University System. For further information on Touro College, please go to: www.touro.edu/news