Scholarship Awarded to Address Oral Health Disparities
A TCDM Fourth-Year Student Committed to Care for Those with Intellectual and Developmental Disabilities in NYS
March 16, 2022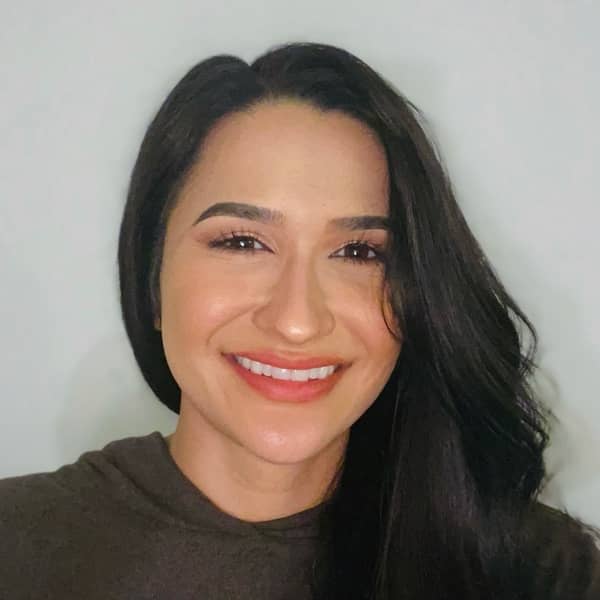 Marie Robles
California native Marie Robles, Class of 2022, was recently selected to receive the New York State Academic Dental Centers (NYSADC) Scholarship to Address Oral Health Disparities. Marie is one of four students across the state receiving this award, which will provide up to $42,000 for the 2021-22 academic year.
In accepting this scholarship, she will pursue a one-year service commitment to providing care for people with intellectual and developmental disabilities (IDD) in a clinical setting in the state of New York once her general practice residency is completed. This achievement is another step towards her goal in progressing the healthcare initiatives of the IDD population; something Marie calls, 'a true passion.'
Her journey to healthcare began, fittingly, in a hospital setting. "I first became interested in the healthcare field because of my older sister - she was diagnosed with epilepsy and moderate intellectual disability at a young age, and for a long time we struggled to find a medication that would control her seizures. Because of this, growing up, I spent a lot of time in and out of hospitals and doctor's offices. I became fascinated with medicine and knew I wanted to be a doctor of some sort," Marie says.
Prior to becoming a dental student, Marie was employed as a dental assistant, where she recalls taking radiographs for a patient with Down Syndrome. The patient's family explained it had been difficult to find a dentist, as most didn't feel comfortable treating him, and recommended he be treated under general anesthesia instead— for which there was a very long waitlist. The lack of access to care led to a more than ten year gap in his dental visits.
"This is when I first noticed the lack of access to care for this population, and it furthered my drive to help individuals with intellectual and developmental disabilities."
In 2020, as a second-year dental student, Marie - along with a small group of fellow students and an alumna of TCDM, and led by Director of Anesthesia, Raquel M. Rozdolski, D.M.D., and Course Director of Oral Health Care for Patients with Special Needs, Susan DiSenso-Browne, D.D.S. - began working on a grant project called, Smiles United. The project aims to diminish the barriers to treatment for individuals with IDD by virtually connecting group homes and caregivers with a team of compassionate oral health care providers.
"Throughout this project, I was fortunate enough to be working closely with Dr. Rozdolski and Dr. DiSenso-Browne who encouraged me to apply for the NYSADC Scholarship to Address Oral Health Disparities," Maria recalls.
Upon graduating from TCDM in May of this year, Marie will attend St. Barnabas Hospital's General Practice Residency. After which, she hopes to complete a fellowship program in Special Care Dentistry, stating that she'd like to continue on the path of gaining the skills necessary to treat individuals with intellectual and developmental disabilities.
"My goal is to become an advocate for this population, and give back to the community that I hold near and dear to my heart."