Touro College of Dental Medicine Announces Academic Affiliation with Westchester Institute for Human Development
Program will give TCDM students the skills to provide effective oral health care to individuals with special needs.
December 17, 2018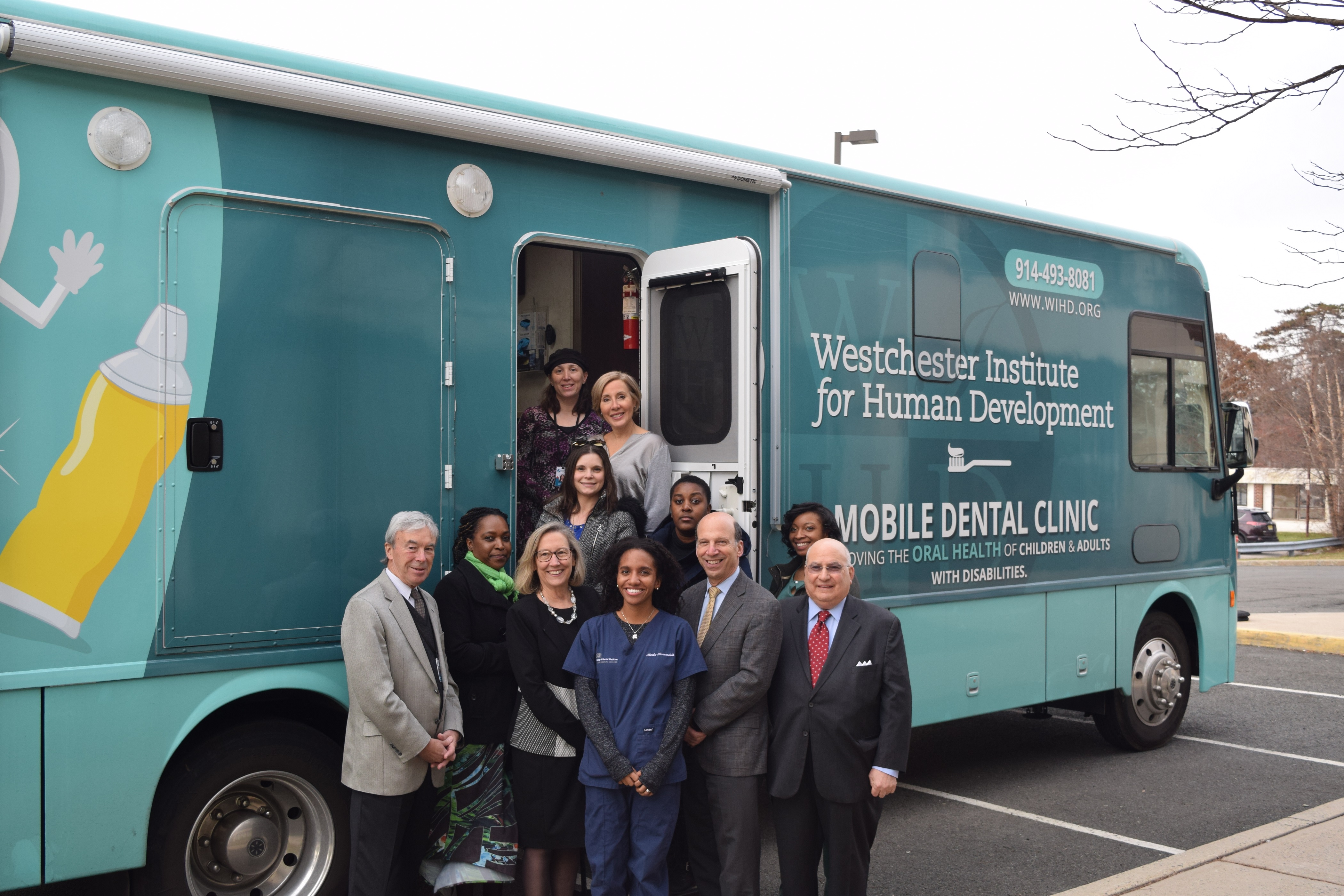 Dental students will conduct weekly rotations in WIHD's dental department, which provides oral health care to more than 4,000 adults and children with special needs each year throughout the Hudson Valley. As part of the program, students will assist WIHD's dental department in the provision of care at its facility on the New York Medical College campus as well travel in WIHD's mobile dental van to its multiple site locations throughout the region. Students will also observe oral procedures conducted under general anesthesia in the operating room at Westchester Medical Center's MidHudson Regional Hospital.
"This partnership provides our students with a unique educational opportunity that can drastically impact how and to whom they will provide care in the future." said Ronnie Myers, D.D.S., TCDM Dean. "Through observing and assisting patients with special needs, their families and caregivers, our students will gain a new level of comfort and confidence while learning behavioral modification techniques for successful dental visits."
"WIHD is pleased to partner with TCDM to help train these future dental professionals," said Susan Fox, Ph.D., President and CEO of WIHD. "A well-trained dental workforce, with experience in working with individuals with severe disabilities, is essential to assure that these individuals have access to proper and regular dental care in the community."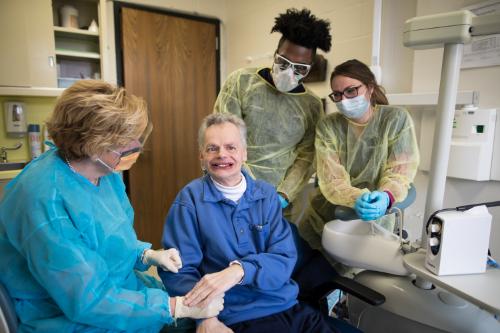 TCDM students assist in providing care to special needs patients like Thomas Johnson through their weekly rotations at WIHD.
To support good oral hygiene between dental visits, WIHD is currently working on software to engage people with intellectual and developmental disabilities around the importance of oral health and the tools and techniques to clean their teeth regularly. TCDM students will have the opportunity to participate in demonstrations of this software and help administer a new patient engagement program that will help collect patient feedback about their experiences at WIHD.
The affiliation between TCDM and WIHD is the first such partnership to be established since the creation of the college in 2016 and was spearheaded by Jay Goldsmith, D.D.S., TCDM Founding Dean, in collaboration with Pat Seagriff-Curtin, D.D.S., former Director of Dental Services at WIHD. The school is actively engaged in the development of several additional affiliations that will further enhance the educational training of its students.