TCDM Partners with Colgate to Launch Cultural Awareness Podcast Series
Student-led Podcasts Aim to Educate Medical Community on the Spiritual, Ethical and Cultural Differences that Can Impact Patient Care
November 04, 2019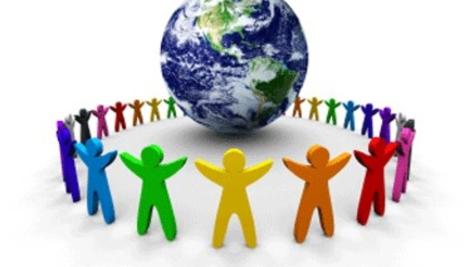 Students and faculty from Touro College of Dental Medicine (TCDM) collaborated with Colgate to produce a series of podcasts designed to promote cultural awareness among future and current dental professionals across the world.
The idea for this informational podcast series was born when Golda Erdfarb, D.D.S., Associate Professor of Dental Medicine, and one of her students recognized first-hand the cultural stigmas that exist in the dental profession.
"Knowledge is everything and understanding where a person comes from, spiritually, culturally, and ethnically will allow for better dialogue, dental professional-patient relationships, and patient compliance in our practices," said Dr. Erdfarb. "Without understanding a person fully we cannot properly treat them as the person they truly are."
TCDM's student body represents a wide range of cultures and backgrounds, with more than 40 languages represented. Drawing upon this rich diversity, Dr. Erdfarb assembled a team of students from a broad range of backgrounds to participate in the project, openly sharing their own experiences and perspectives so that others might understand their cultures and communities on a deeper level. The team hopes to educate those whose life experiences may be limited to a single culture and who may not be sensitive to the impact this can have on the care and treatment of different patients.
Farihah Khan, a 4th year dental student who played a key role in developing the series, says she has seen how healthcare providers can be unfamiliar working with people of different backgrounds and understanding their common concerns, pointing to her own experiences as a Muslim woman.
"When I see a doctor or dentist, the provider is often hesitant about completing their examination and unsure how to approach me about removing my scarf," she said. "It's really a matter of educating the patient about what you are doing andunderstanding how to ask the patient if they can move their scarf so you can complete your exam."
"I think that when people come from different cultures and they walk into your dental office, some of them are going to feel uncomfortable, some of them are going to feel concerned that you won't understand them, some of them will be hesitant to come to you. By being culturally aware and competent, patients may feel a lot more comfortable sharing things with you and, ultimately, being treated by you."
Published on Colgate's Oral Health Network website and co-sponsored by Tribune Group GmbH, the first four episodes of TCDM's Cultural Awareness podcast series include Islamic and Jewish Culture, Southeast Asian Culture, Hispanic Culture, and LGBT+ Community. Each podcast features a brief look into the lives of people from various cultures and backgrounds through the lens of those who live them.