TCDM Receives NYS Grant to Develop Virtual Model of Care for Special Needs Patients
Multi-phased project aims to identify the unique dental needs of those with intellectual and developmental disabilities and implement virtual solutions to improve delivery of care
October 16, 2020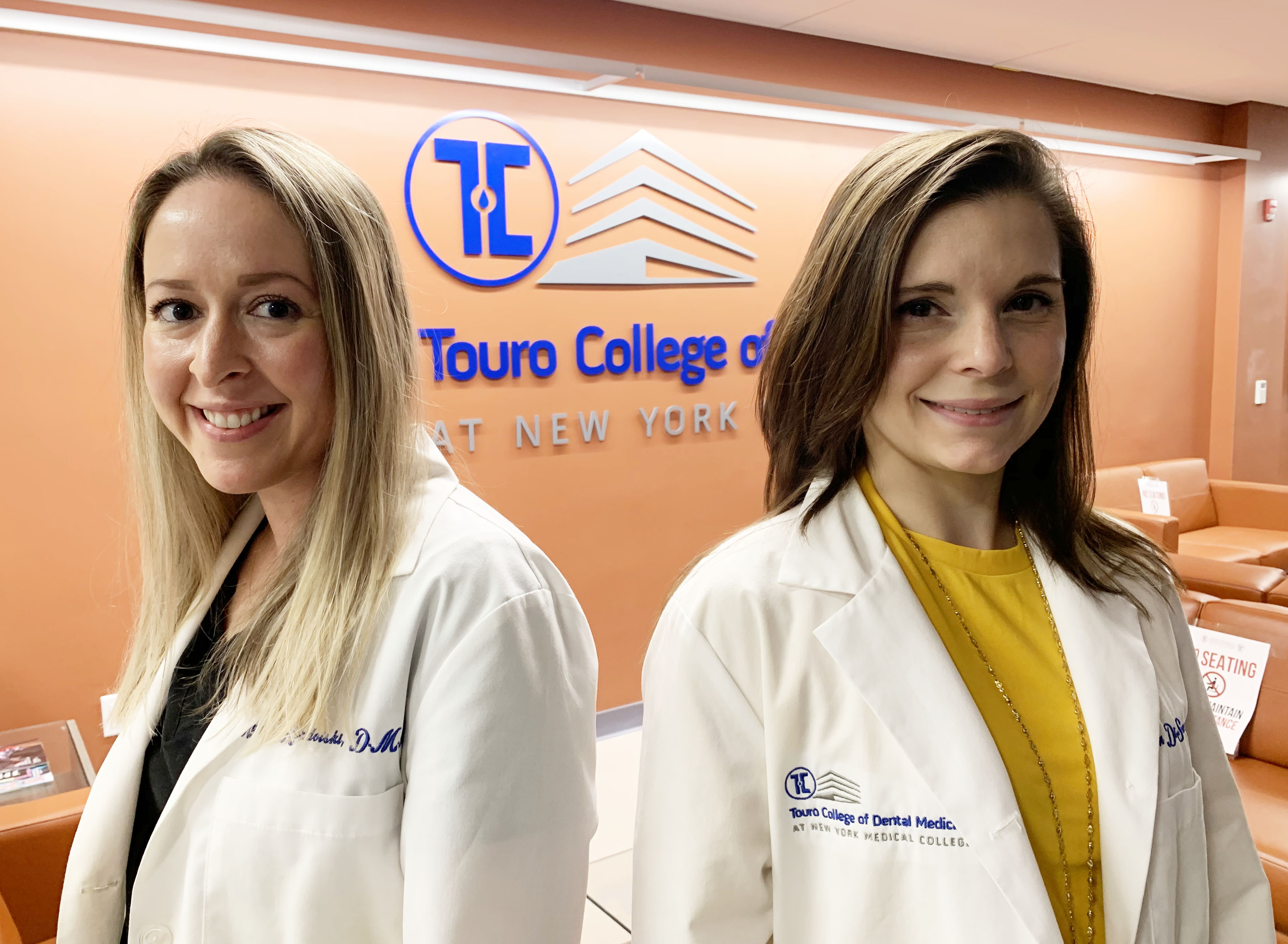 WESTCHESTER NY—October 16, 2020—Touro College of Dental Medicine (TCDM) has been chosen as a COVID-19 Response Small Grant recipient by the New York State (NYS) Developmental Disabilities Planning Council. The $10,000 award will be used in the development of an innovative model of support to provide individuals with intellectual and developmental disabilities (IDD) access to quality dental care by virtually connecting them with oral health care providers.
The project, titled "Smiles United", was spearheaded by Raquel Rozdolski, D.M.D., a dentist anesthesiologist and Clinical Assistant Professor of Dental Medicine at TCDM, along with colleague Susan DiSenso-Browne, D.D.S., Assistant Professor of Dental Medicine and Course Director of Oral Health Care for Patients with Special Needs. Under their guidance, the Smiles United Project will bring together a group of dental students who will connect with group homes and agencies across New York State and beyond by scheduling virtual small-group sessions with the homes, their patients and their caregivers. In building these connections, the Smiles United team will work to identify the barriers to treatment that patients with IDD are currently experiencing and then develop and test strategies that can be implemented by dental providers.
"This virtual approach will allow one-on-one relationships to be built directly between the providers and their patients, while patients are in the comfort of their own space and setting before their initial in-person appointments," said Dr. Rozdolski who is also an active member of the Office for People with Developmental Disabilities NYS Taskforce on Special Needs Dentistry and Course Director of the Pain and Anxiety Management at TCDM. "These forged relationships will aim to reduce some of the patients' anxieties and fears when they physically come in for treatment and will allow treatment to begin sooner."
The pilot project also aims to provide patients with IDD with much needed dental hygiene supplies—such as modified toothbrushes and flossers—and oral health instruction materials. The materials created by the Smiles United team will be designed to provide caregivers and their patients hands-on teaching tools that demonstrate effective oral hygiene techniques for their specific needs.
With recent state-wide budget cuts impacting IDD programs including transportation services, this virtual model of support will benefit the special needs community long-term by effectively reducing the number of times that patients need to obtain transportation from their group home to their dental care provider.
"The COVID-19 pandemic has given us all an opportunity to think differently about how to effectively and efficiently provide care." said Dr. DiSenso-Browne. "Our hope is to collect enough data that we will be able to make informed recommendations that can be implemented more broadly to improve how oral health care and education are delivered to patients with IDD."
Smiles United speaks directly to TCDM's mission to deliver outstanding oral health care to deserving, and often times marginalized, communities with integrity, compassion and empathy and to graduate dentists who are competent in the assessment and management of persons with special needs.
"Most previously trained oral healthcare providers aren't exposed to the IDD community and therefore avoid treating them," said TCDM Dean Ronnie Myers, D.D.S. "As a new school, we've designed our curriculum to include more exposure and hands-on training so our students learn how to effectively communicate and provide compassionate care to this underserved population. By making it part of our core educational experience, we have the opportunity to change the paradigm of how dental providers will embrace patients with special needs in the future."
For the students involved, Smiles United will double as an independent scholarly project opportunity. Prior to graduation, all TCDM students are required to pursue a scholarly project that answers or seeks to answer a research question under the supervision of a faculty mentor.
"This project is crucial for the well-being of patients with IDD, especially in light of the circumstances presented by COVID-19," said Esther Edelstein, Co-Chair of TCDM's American Academy of Developmental Medicine & Dentistry student chapter. "Often, special-needs are the last to reap the benefits of solutions. In our project, they are the first, with Smiles United presenting a plan for immediate action to ensure this population doesn't fall by the wayside. I am excited to see the limitless effects of this project as it grows and more facilities and institutions become involved."