TCDM's Jessica Li
Communicating the role of oral health
March 24, 2017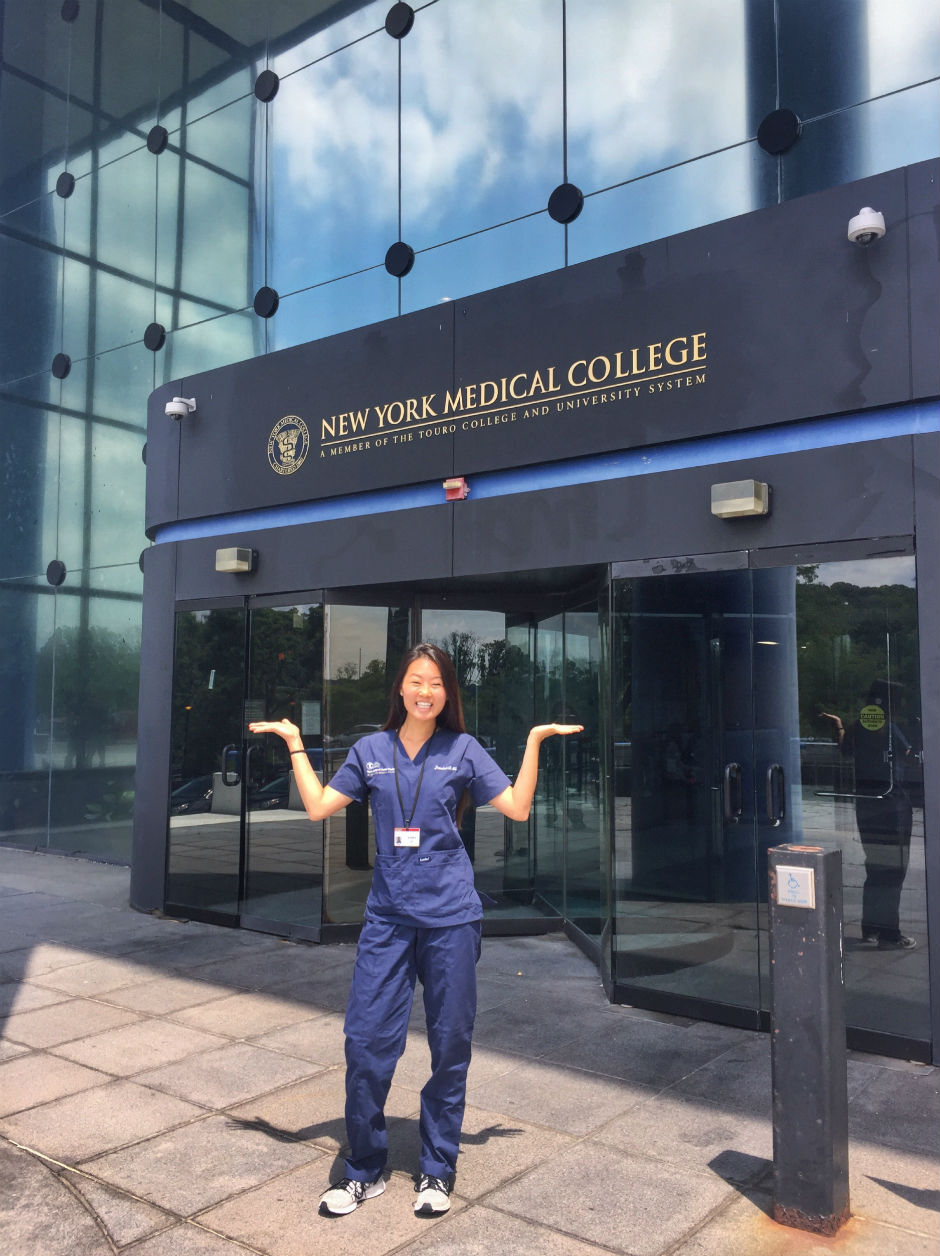 Jessica Li is among Touro's first class of pioneering dental students who are building a legacy for those who will follow. And she wouldn't want it any other way.
What was your family life like?
My parents were very poor when they came to this country from China. We lived in the basement of a house in Queens with my grandparents. My first language was Mandarin Chinese. I only began to speak English when I started pre-school.
My dad completed his surgical residency in China before he and my mother left Beijing, just days before the Tiananmen Square massacre. They came to New York where my dad worked on the Human Genome project as a senior technician at Columbia University while bussing tables at Chinese restaurants. He later graduated from NYU College of Dentistry and started his own practice, with my mother working as his assistant.
At Cornell, you received your B.S. in Communication. How did that lead to dental school?
When I realized I wanted to go into dentistry I related all of my communication courses in health, science and the environment to oral health. My senior thesis was titled "Perceived Importance of Dental Hygiene: A Risk Compensation and Social Norms Perspective." I think communication is lacking in the field of oral health, and I hope I can focus on that when we begin working in the clinic.
Tell us about your extracurricular activities
At Cornell I founded a chapter of "Dental Brigades" which merged with "Medical Brigades." I helped plan the first merged medical and dental service trip to Honduras. Here at Touro, I lead the Student Ambassador Organization and I'm starting a chapter Student Professionalism and Ethics Association in Dentistry.
I also had experience in an a capella group in undergrad, so another student, George Rubin and I launched "The Chromatic Scalers!" George is music director and I handle the logistics.
I love to be involved in extracurricular activities, and a new school with no existing student organizations is the perfect blank canvas to develop new ideas and student clubs and really personalize my next four years.
Who or what inspired you to pursue a career in dental medicine?
Initially, I had no interest in it. I found it cliché to follow in my dad's footsteps. But othercareer interests always tied in to dentistry. I thought about becoming a lawyer specializing in medical and dental malpractice. I also thought about a career in media focusing on dental health.
What is your favorite class?
Anatomy. Dr. Daniel Peters, [NYMC assistant professor of cell biology and anatomy] is a wonderful lecturer and really wants us to learn for the sake of learning, not just to pass exams. I also learn best from hands on experiences. The cadaver lab with the lecture component of the course really helps me to understand the material.
What is a misconception people have about dental school or the dental profession?
People don't realize how closely tied oral health is to systemic health, otherwise more would adhere to daily oral hygiene routines. That being said, there isn't much data on the oral hygiene practices of the population or the knowledge that the population has on oral health.
Where do you see yourself in five years?
Well, I imagine I'd either be wrapping up a general practice residency or in the middle of a residency for a specialty. I guess we'll see!