TCDM Expands Enrollment Seats
Touro College of Dental Medicine Introduces Clinical Dental Students to New Mexico
June 19, 2023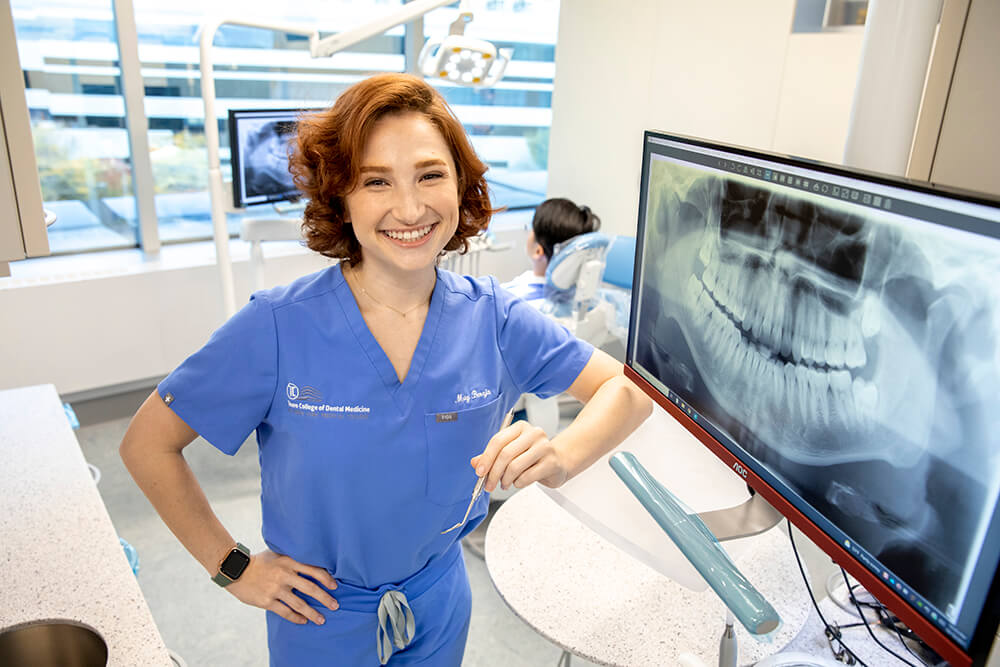 Some TCDM students will continue their studies at the new clinic in New Mexico
In March 2023, Touro College of Dental Medicine (TCDM) received approval from the Commission on Dental Accreditation to increase enrollment. The increase in seats will add 100 students per class, bringing the total number of students in new classes to 210, and help the school educate more dentists to address current national shortages.
In this new program, all students will spend their first two years at TCDM's Valhalla, NY campus, where they will learn and study biomedical foundation and simulation of dental skills. For the last two years, where students begin their clinical studies, 110 students will continue their studies in New York and 100 students will finish their studies in Albuquerque, New Mexico.
"New Mexico doesn't have a dental school. Creating a dental school clinical educational facility within the state will provide an opportunity to deliver needed dental care to underserved communities while at the same time opening local access to New Mexico students interested in becoming dentists," said TCDM Dean Ronnie Myers.
A new clinical facility will be built on the Campus of Lovelace Biomedical Research Laboratories. Lovelace Biomedical is a not-for-profit contract research organization with a rich history of helping pharmaceutical and biotechnology partners. The facility was an acquisition of Touro University and will serve as the home for Touro Dental Health.
Touro Dental Health will be the first dental school facility in the state of New Mexico. Historically, New Mexico has struggled with representation in dental education and dental resources. In 2021, the population in New Mexico was estimated at 2,115,877, and the number of dentists per 100,000 people was 48.44, far below the national average of 60.84, and one of the lowest ratios in the country. With a dental school clinic within the state, it is anticipated that an increased number of graduating students will remain in New Mexico to pursue their career, hoping to help address this problem.
This July, TCDM will welcome this increased class as the Class of 2027, the eighth graduating class in the short history of the Touro College of Dental Medicine.