Touro College of Dental Medicine Honors Veterans and Their Families with Free Dental Services on November 8
Hosted at Touro Dental Health, "Smiles for Veterans" will provide free oral health screenings, x-rays and cleanings; appointment required
October 04, 2018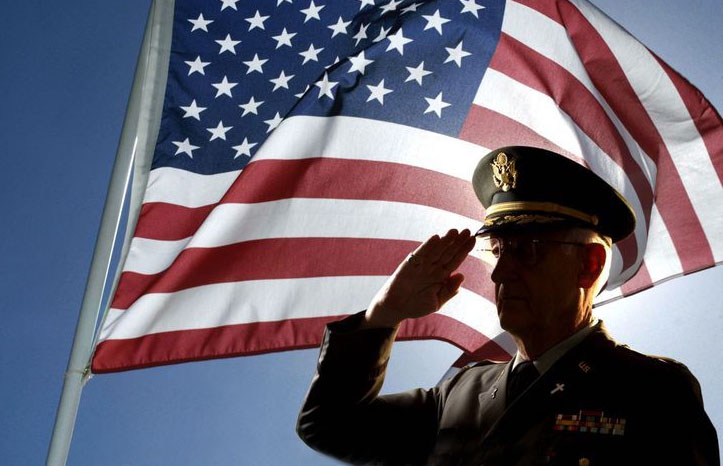 VALHALLA, NY – October 4, 2018 – In celebration of Veteran's Day, Touro College of Dental Medicine (TCDM) is partnering with the Ninth District Dental Association to offer free oral health screenings, x-rays and cleanings for veterans, military service members and their families on Thursday, November 8th from 9:00AM - 3:00PM. Dental care will be provided at Touro Dental Health, the 81-chair clinical training facility and full-service dental practice of TCDM, located in Hawthorne, NY.
In addition to free dental care, veterans and their families can enjoy entertainment, giveaways and educational activities aimed at encouraging good oral health practices. Elected officials, local leaders, and a number of participating community dentists are expected to attend.
"Veterans have already done so much to support all of us. 'Smiles for Veterans' is one small way we can honor them and give back." said Ronnie Myers, D.D.S., TCDM Dean. "Oral Health is a part of overall health and by ensuring comprehensive, affordable care is available, we can keep our community, and especially our Veterans, healthy. This is a key part of our mission at Touro Dental Health."
The clinic will be open for free dental services on Thursday, November 8 from 9:00AM to 3:00PM. Care is limited to 150 participants, so advance registration is required by October 25th. To make an appointment, call 914-594-2700.
For those unavailable on November 8, Touro Dental Health offers veterans and military personnel 20 percent off all dental treatment, all year around.
Touro Dental Health is a 32,000-square-foot practice of TCDM located at New York Medical College designed to deliver the best educational experience as well as provide affordable, accessible dental care to residents throughout the Hudson Valley.
The Touro College and University System
Touro is a system of non-profit institutions of higher and professional education. Touro College was chartered in 1970 primarily to enrich the Jewish heritage, and to serve the larger American and global community. Approximately 19,200 students are currently enrolled in its various schools and divisions. Touro College has 30 campuses and locations in New York, California, Nevada, Berlin, Jerusalem and Moscow. New York Medical College; Touro University California and Touro University Nevada; Touro University Worldwide and its Touro College Los Angeles division; as well as Hebrew Theological College in Skokie, Ill. are separately accredited institutions within the Touro College and University System. For further information on Touro College, please go to: www.touro.edu/news
Touro College of Dental Medicine
The mission of the Touro College of Dental Medicine at New York Medical College is to graduate outstanding dental professionals who will utilize a complex knowledge base and sophisticated perceptual skills to deliver excellent health care service to their diverse communities with integrity, compassion, and empathy. The school is dedicated to conducting important educational and clinical research, while providing excellent dental health services to the public.