Touro College of Dental Medicine Student Awarded Golden Crown by ASDA
"I Wanted to Start Something for Our School"
April 18, 2018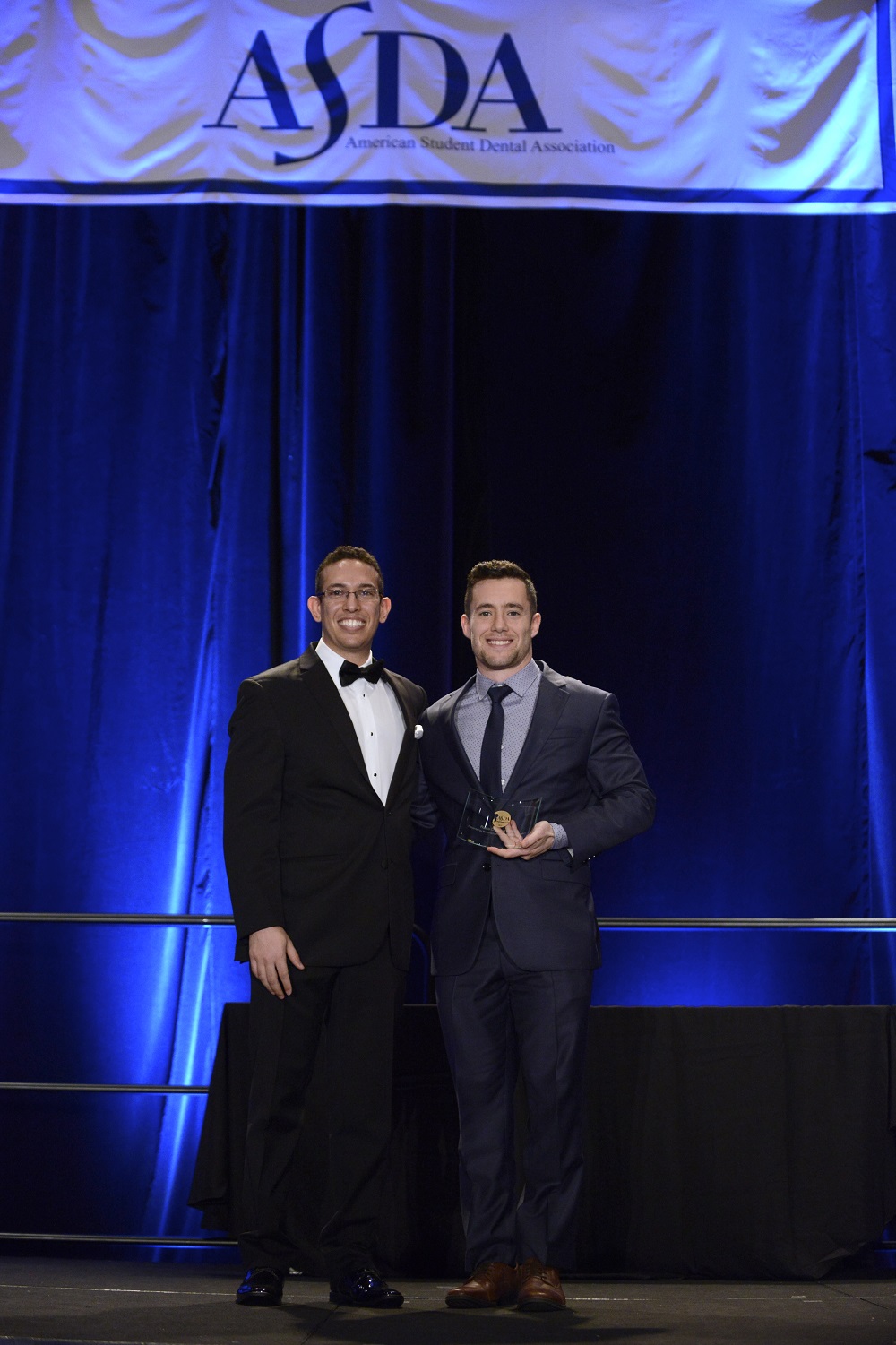 Touro College of Dental Medicine (TCDM) student Ben Kahan was awarded a prestigious Golden Crown Award by the American Student Dental Association (ASDA).
The award caps off a series of accomplishments for the second-year dental student who launched the TCDM chapter of ASDA last year.
"I wanted to start something for the school," recalled Kahan, a graduate of Rutgers University who said he chose dentistry because of his love of science and helping others. "I realized that most of us, as dentists, will become part of the American Dental Association and it made sense to take advantage of the resources they offer to dental students."
Last year, the TCDM chapter won two Golden Crown Awards, one for Rookie Chapter of the Year, and a second award for an auto-enrollment program where the College automatically covers the cost of student membership.
"ASDA is really committed to dental students," said Kahan. "They're focused on our personal growth, our leadership skills and making dental school enjoyable for dental students."
Kahan shared that he has experienced his own personal and professional growth during his studies at TCDM.
"Once dental school began, I realized how incredible the opportunities in this profession could be," stated Kahan. "Some pivotal moments in my first year included learning the rich anatomy of each tooth and understanding how we can restore decayed teeth back to their natural beauty. We can provide feelings of confidence to our patients with a restored and healthy smile while maintaining their original dentition. My dental mentors have also been offering professional guidance and personal challenges to help guide me in the many paths of dentistry. The more I learn the more I see how impactful every sect of dentistry is. This field is unlimited and full of lifelong learning opportunities."
In the two years that the TCDM chapter has existed, they have run financial workshops, luncheons, study preparations and wellness activities for TCDM students including yoga and hiking. In February, the chapter held its first Give Kids A Smile Day, a national American Dental Association Initiative that provides free dental care to underprivileged children.