Touro College of Dental Medicine Students Launch Campaign to Promote Ethical Standards
TCDM PROUD defines a commitment to service excellence and patient care
April 05, 2019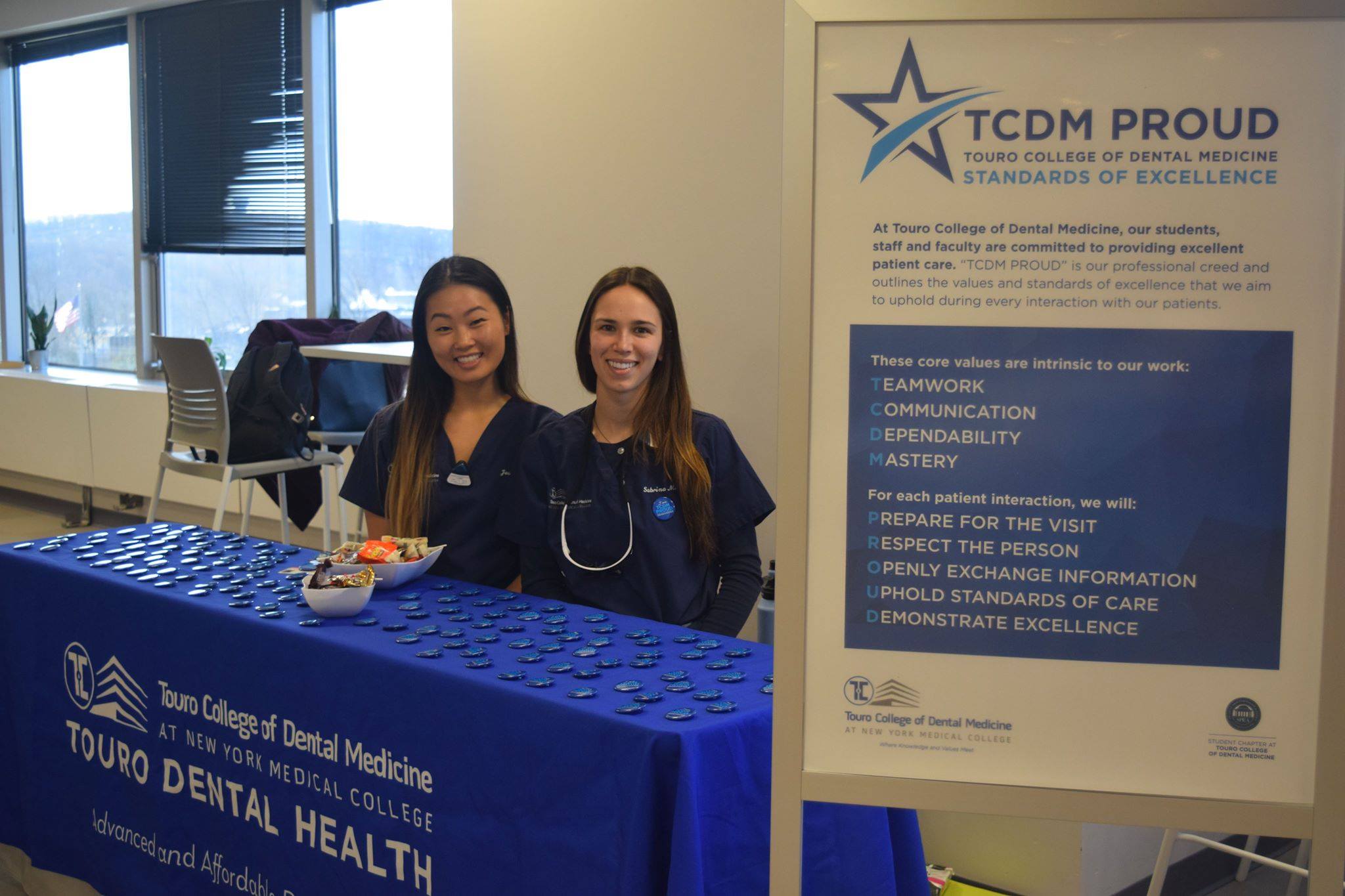 Touro College of Dental Medicine (TCDM) students have launched a new campaign to promote service excellence and ethical standards in patient care interactions.
Titled "TCDM PROUD," the program was created and designed by students from the school's Student Professionalism and Ethics Association (SPEA), a national, student driven organization that was established to promote and support students' lifelong commitment to ethical behavior.
"TCDM PROUD" is an acrostic creed that outlines the values and standards of excellence that the school aims to uphold during every interaction. The acronym is a simple reminder for students, faculty and staff to ensure their behavior is ethical and professional every day and throughout every patient interaction:
These core values are intrinsic to our work:
Teamwork
Communication
Dependability
Mastery
For each patient interaction, we will:
Prepare for the visit
Respect the person
Openly exchange information
Uphold standards of care
Demonstrate excellence
Students launched the initiative with posters and pins distributed across campus along with informational sessions to explain the thought-process behind the campaign. Their aim is to make "TCDM PROUD" a motto for all students, faculty and staff, and to create a lasting legacy of excellence.
"Regardless of what field you are in, it is always important to act ethically and professionally," said Jessica Li, a TCDM student who helped to spearhead the initiative. "At an academic institute, it is even more important because students will ultimately practice based on the way they are taught and what they observe while they are in school."
Jessica and the other TCDM students who led the campaign are part of the college's inaugural class of 2020 and began providing patient care just last year in the school's new clinical training facility, Touro Dental Health.
"It's rare to see students proactively lead the design of an ethical program such as this," said TCDM Dean Ronnie Myers, D.D.S. "We are extremely proud of our students for executing this campaign and for their commitment to helping us further our mission in defining a culture of excellence in patient care that will be a legacy for all of our future dental students."
Students are now working with faculty to integrate this acronym into the school's ethics curriculum and create an ongoing culture of service excellence through calibration activities with faculty and staff.