Touro Dental Health Reaches Full Patient Capacity with Second Class of Student Dentists
110 Dental Students Experience First-Ever Patient Care Experiences
July 01, 2019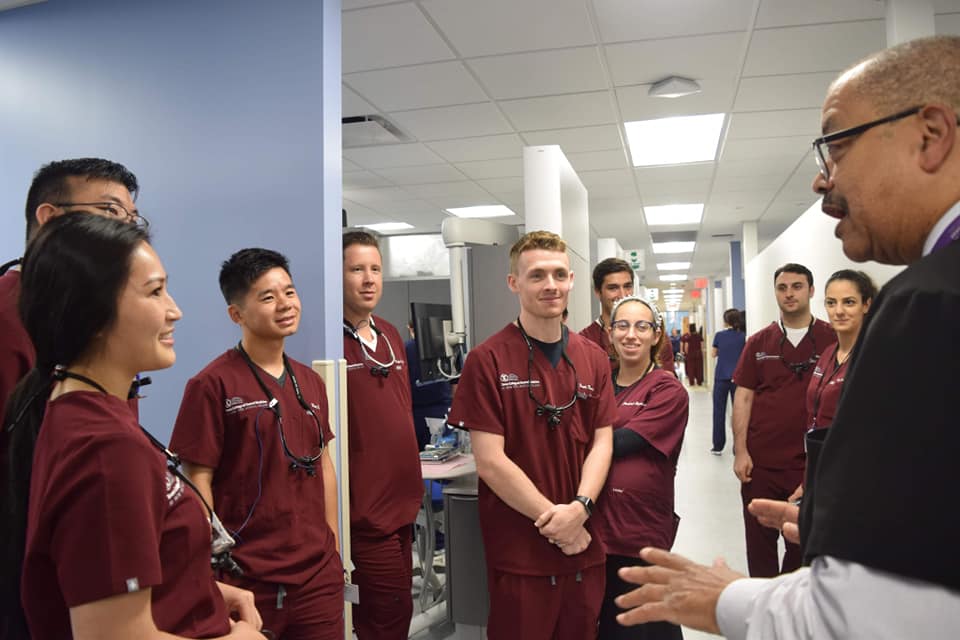 In June, Touro College of Dental Medicine's (TCDM's) class of 2021 officially began providing patient care at Touro Dental Health, the school's clinical training facility, joining the school's inaugural class, expected to graduate in May 2020.
Having successfully completed two-years of basic science curriculum, these third-year students will now work alongside their fourth-year partners to provide oral health care to the clinic's rapidly growing patient base.
Marni Blumenthal, who recently joined Touro Dental Health, says she has high hopes for the next two years. "I want to help people. The opportunity to practice patient care is what we've worked so hard for these last two years. So far, it's been a great experience."
Unlike most dental schools, TCDM pairs third and fourth-year students to create continuity of care for patients and an easier transition for students. "Fourth-year students who have seniority and are more comfortable in a patient care setting are able to pass on what they've learned to their incoming peers and ease their nerves because they've been in their shoes," said Edward F. Farkas, D.D.S., Vice Dean who oversees clinical operations at TCDM. "And we're able to provide a better patient experience by creating a dental care team that patients can have an ongoing relationship with, even as students move on."
"It's comforting - not only to have the amount of faculty that we do, but to also have the upperclassman to, in some way, pass on the torch to us and be sure that we're ready," added Marnie.
Aside from the addition of the third-year students, vast expansions are taking place at Touro Dental Health. In late-July, TCDM will open two new general practice clinical units, expanding its total number of chairs to 109. The two new practices will be fully equipped with the same state-of-the-art dental equipment as the rest of the facility, which include 6 other general practice units, as well as practices for oral surgery, orthodontics, endodontics, pediatrics and a faculty practice.