Touro Dental Health Takes Aim to Reduce Addiction to Controlled Substances through Proactive Clinical Policy
Dental patient care facility implements new protocols for prescribing opioids and trains doctors to rely on less addictive and equally effective pain control methods for patients
May 20, 2019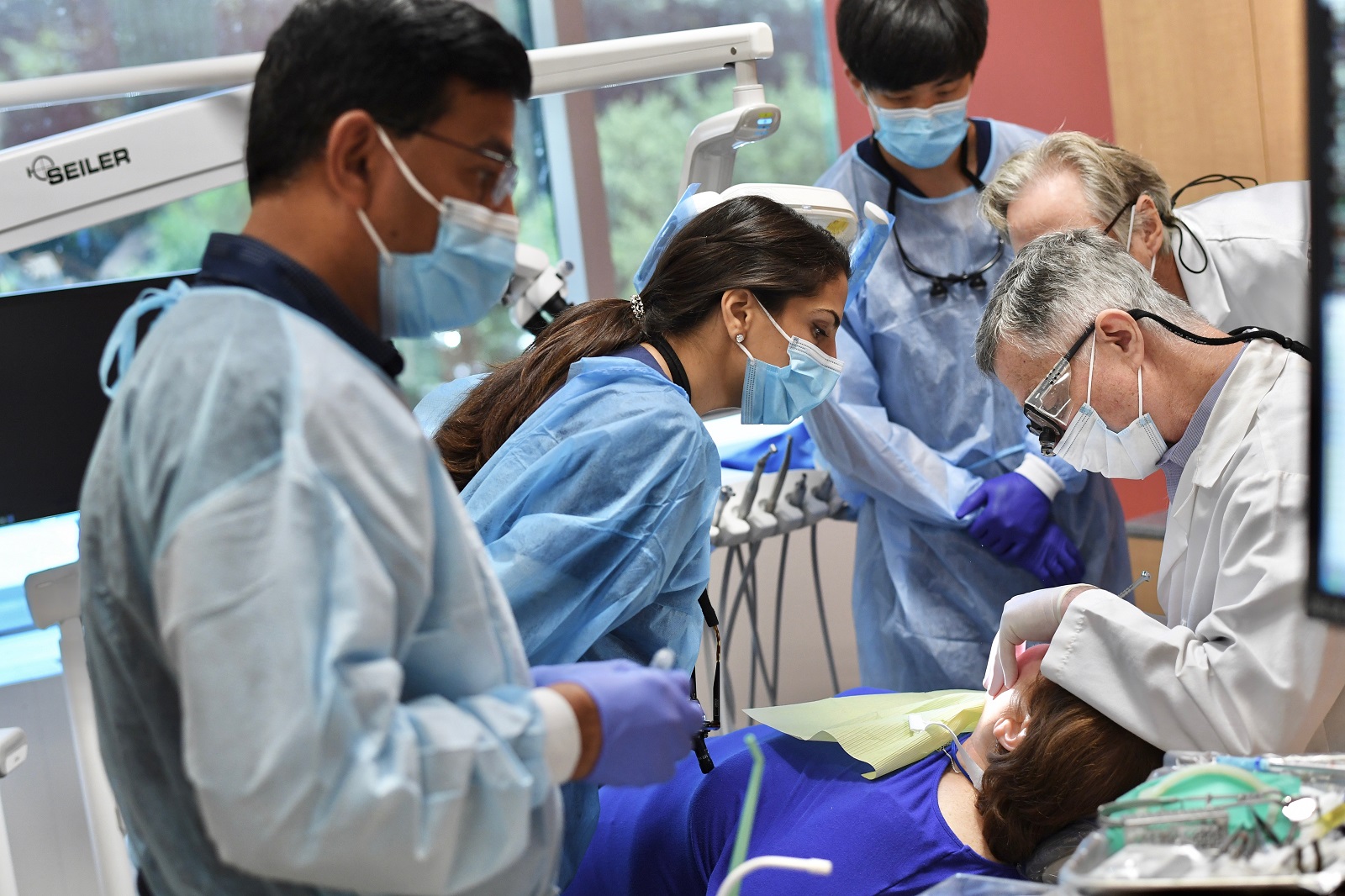 Touro Dental Health, the 81-chair dental teaching practice of Touro College of Dental Medicine (TCDM) located on the New York Medical College campus, today announced a new policy that dictates how controlled substances will be prescribed to patients to reduce addiction.
For many people, their first exposure to narcotics is following a dental procedure and many of these prescriptions are given to teenagers. Touro Dental Health's policy takes a proactive stance to protect the health of patients while aiming to reduce the growing number of substance use disorders.
Opioids will no longer be utilized for pain control following procedures at the clinic unless special circumstances, such as an allergy, exists. If opioids must be prescribed, it will only be done following a strict review of the patient's history, an informed consent process including one-on-one communication between patient and dentist to advise on the risks and will only be issued to cover three days of pain control. A very limited number of faculty will be authorized to prescribe any controlled substances. Instead, Touro Dental Health will utilize non-narcotic pain control methods that have been proven to be just as effective in dental patients.
"This new policy was specifically designed with patients in mind. Many people start on the road to addiction by using narcotic painkillers prescribed for legitimate reasons. By prescribing fewer opioids, we hope to stop addiction before it starts," said Dr. Eric Wachs, D.M.D., Course Director for Ethics and Professionalism in Dentistry at TCDM. "This new policy will also benefit our students and equip them with the right knowledge, skills and approach for ethical patient care."
"I applaud Touro Dental College for their proactive stance in limiting patient exposure to addictive opioids," said Senator Pete Harckham, 40th Senate District, Chair of the Senate Committee on Alcoholism and Substance Abuse. "Overprescription of these drugs has played a role in the current opioid addiction epidemic and Touro's new policy is one that every dental office should implement."
"In County Government, we have spent significant time, effort and resources combatting the rising opioid epidemic – and what the folks on the front lines always say is that far too often addiction starts with a legal prescription," Westchester County Executive George Latimer. "I applaud this new approach from Touro which aims to cut this common source of opioids off from its origin - and potentially saving a countless number of lives."
In addition to implementing these safeguards to prevent over prescription of controlled substances, TCDM is uniquely poised to combat the opioid epidemic by educating the next generation of medical professionals in the ethical considerations of pain management. While ethics and professionalism courses are traditionally taught in the latter part of a medical education, TCDM places an emphasis on this curriculum from the very first semester, introducing personal lectures and discussion groups, real case-studies and patient role-playing before their actual clinical experience begins.
"Ethics and professionalism are essential building blocks of a medical education and are as vital as the rest of the knowledge and skills required," said Dr. Wachs. "When we place a stronger emphasis on these values, doctors spend more time talking to and advising patients. We can move doctors away from writing prescriptions and challenge them to find new solutions to pain management or counseling of the patient."
TCDM's prescription policy is currently in place and college leadership hopes TCDM can be a leader for other dental providers in the region who are also dedicated to doing their part to alleviate the opioid epidemic facing our nation.