Taking an Academic Break: Stay Fit, Eat Right, De-Stress
TCDM Students Focus on Healthy Habits During Wellness Month
September 25, 2017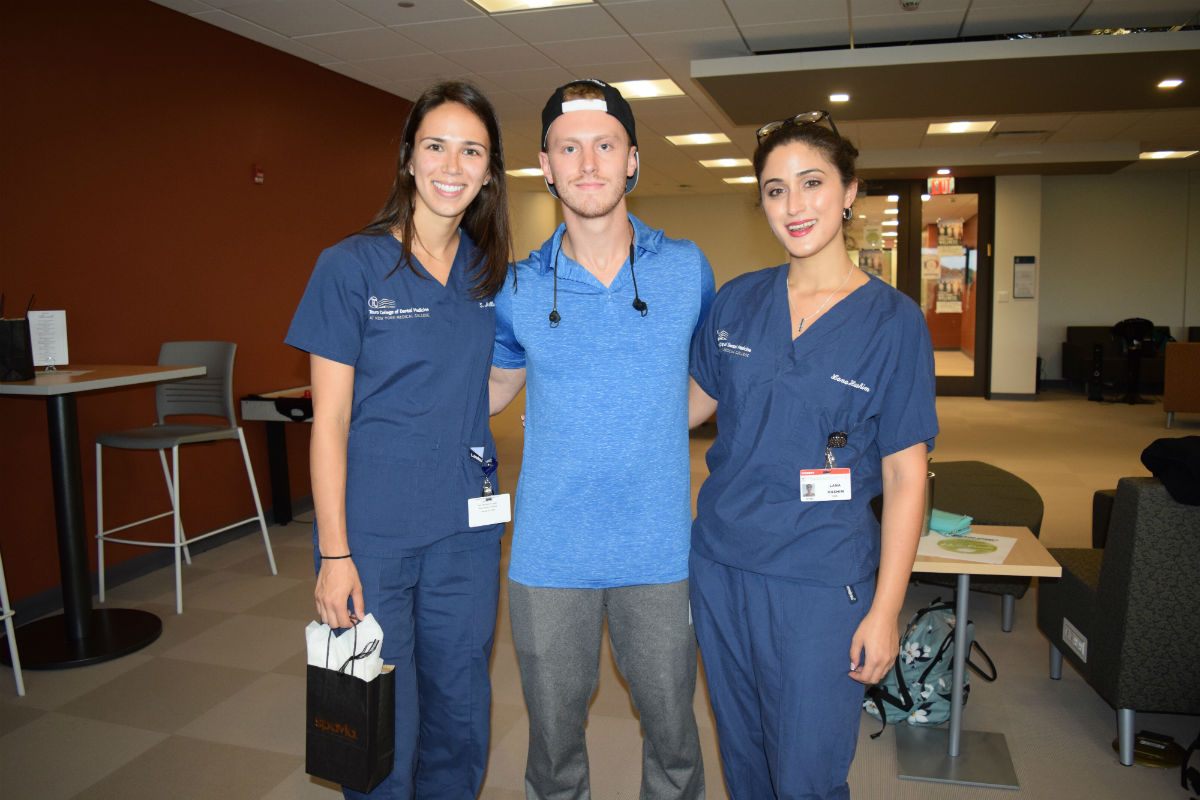 TCDM is hosting a lineup of wellness events, sponsored by the American Student Dental Association during September at the College's Skyline Drive campus and around Westchester County.
The healthy events lineup includes weekly deliveries of farm-fresh Hudson Valley apples- courtesy of Dr. Bert Goldfinger, fitness and yoga classes, spa and massage therapy, a martial arts class, nutrition tips, and a hike at Sprain Brook Ridge Trail.
Wellness Committee co-chairs and D2 students Jason Heideman, Sabrina Mellusi and Lana Hashim have been busy organizing activities and making sure hard-working dental students are kept up to date about health awareness opportunities.
"Wellness means making thoughtful daily decisions towards a happy, healthy, positive and fulfilling life," said Heideman. "Due to academic demands dental students are very susceptible to stress on their mental, physical and emotional wellbeing, resulting in less healthy eating habits, a lack of exercise and lack of sleep," he said.
"Our goal as a wellness committee is to help students learn about and make it easy for them to incorporate healthy habits into their routines and practice activities that will better themselves. Our body, mind and soul is akin to a car, the better you maintain it the better it runs," said Heideman.
Mellusi agrees. "Wellness month is so important because it reminds us that there is more to life as a student than class and studying," she said. "It reminds us to take care of both our body and mind. By ASDA dedicating an entire month to promoting wellness, it shows how the organization wants to help us be our best while we are on this incredibly difficult journey to becoming dentists."
Building friendships and camaraderie between classmates and colleagues is another aspect of wellness that is sometimes underestimated. "That mutual support is what's going to help us learn better and become better dentists," said Heideman.
Look for information about TCDM/ASDA Wellness Month posted in the student lounge and throughout the Skyline Drive campus, or contact Jason Heideman at jheidema@student.touro.edu or Sabrina Mellusi at smellusi@student.touro.edu.