First Vendor Fair Hosted at Touro College of Dental Medicine
Students Extend Their Industry Knowledge Beyond the Classroom While Raising Funds
March 06, 2019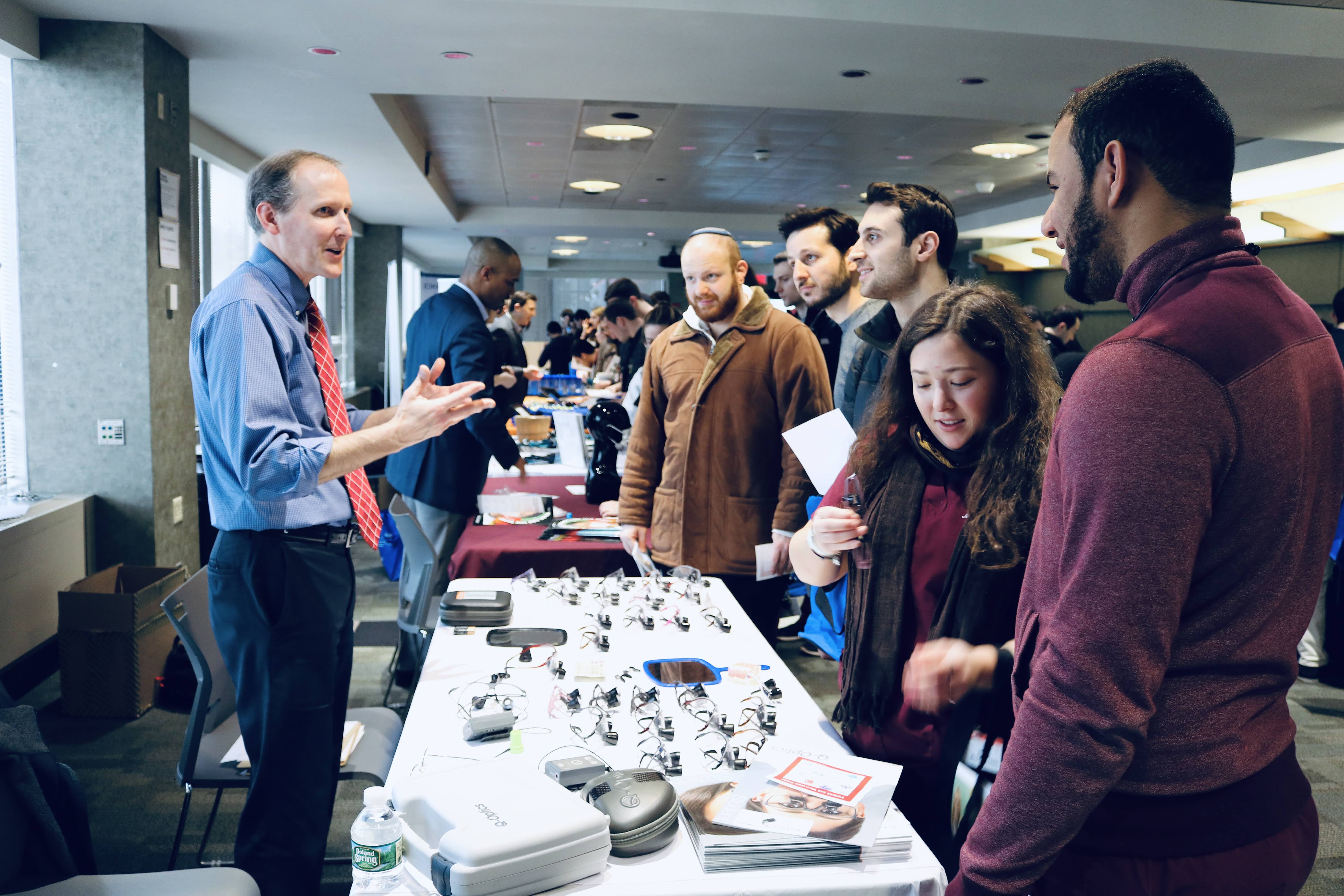 Last month, Touro College of Dental Medicine hosted its first Vendor Fair, presented by the school's American Student Dental Association (ASDA) chapter.
Students were invited to meet and speak with a variety of representatives from the field of dentistry, providing an opportunity to expand their dental education while getting a little swag in the process.
Sixteen vendors came equipped with everything from eyewear options to dental instruments. Also in attendance were companies offering student services, such as loan refinancing and career resources that could benefit students following graduation.
Lana Hashim, President of TCDM's ASDA Chapter took part in organizing the event with the help of some of her fellow ASDA members. "I'm so proud that we were able to put together such a successful event. I know our students couldn't be happier about it."
Hashim says she had multiple vendors comment on the high attendance of the event. Over 200 TCDM dental students attended -- that's more than 60% of the school's entire student population, along with faculty and staff. And to top it off, the proceeds from vendor registration will benefit additional ASDA programs at the school.
Touro College of Dental Medicine plans to hold a Vendor Fair annually.