Like Mother, Like Daughter
Y-Minh Tran, Touro College of Dental Medicine '21, is excited for the opportunity to work alongside her mother and take her family practice to the next level
May 07, 2021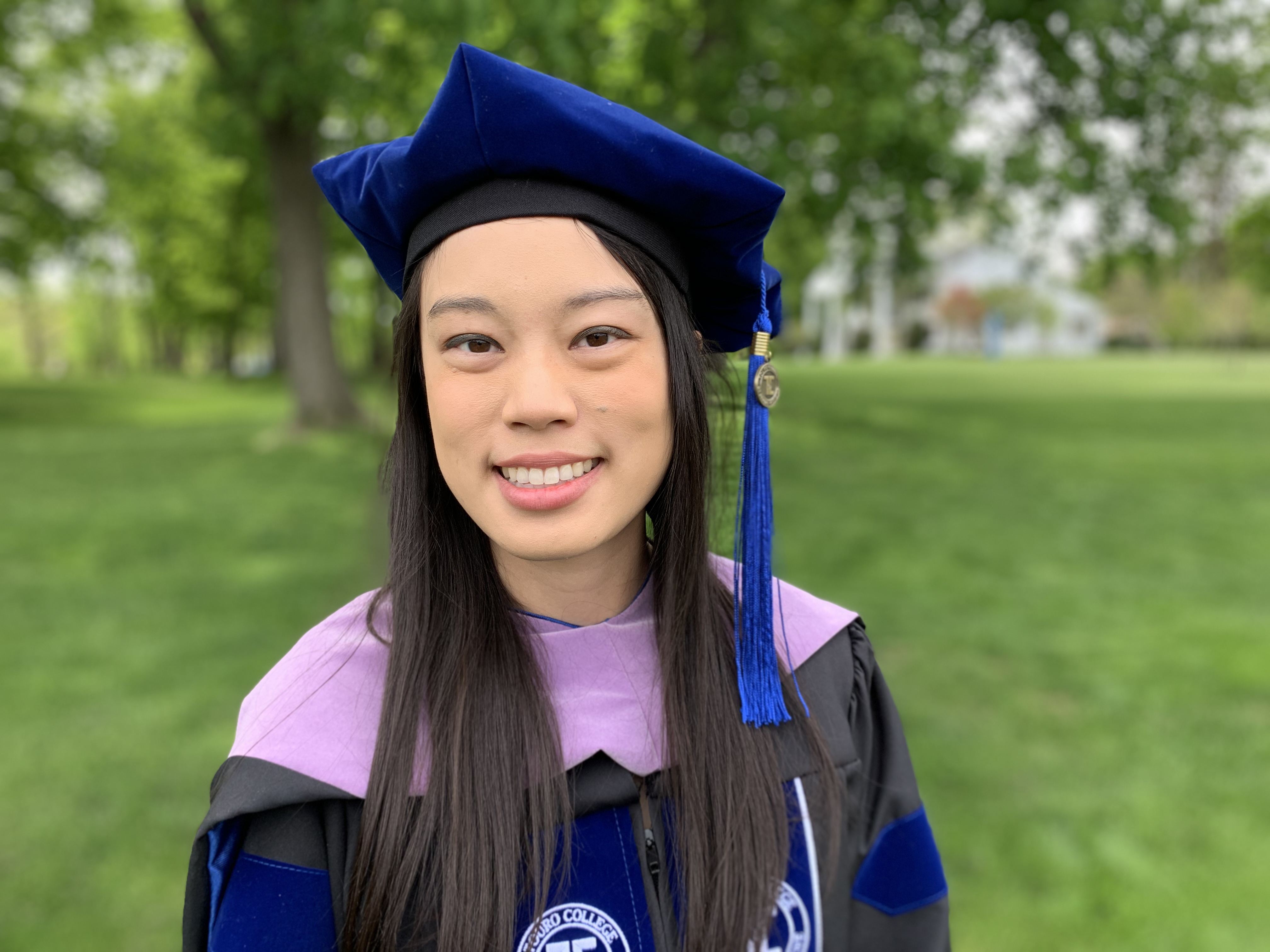 Y-Minh Tran, '21
Next Step:
Private Practice, San Jose, CA
Y-Minh Tran has filled every role at her mother's San Jose, California, family practice...except dentist.
When she graduated from high school and made the choice to enroll as a pre-health student at UC Davis, Y-Minh felt an initial pull towards dentistry but wasn't sure at the time if it was the path she wanted to take. To get a better feel for the profession, she decided to spend the summer before her freshman year shadowing her mom, Camtu Nguyen, D.D.S., and, in addition to getting to know more about dentistry, also began learning all of the office's ins and outs. Staring out as an assistant sterilizing instruments in the back, she slowly began making her own mark as she reorganized the office's restocking system and looked for other areas where she could help increase efficiency. Soon, she was interfacing directly with patients, taking their calls while also watching as her mom change people's lives.
"Occasionally, the front desk employees would take off, and so I learned a bit about the insurance and made calls to patients. I was going from the back to the front, wherever I was needed," said Y-Minh. "During this period, I got to see just how hands-on dentistry is. Watching my mom, I realized that I can really use my hands and help people on the spot, and they can go home with a better smile."
Now with graduation just days away, Y-Minh is eager to finally treat patients as a D.D.S. and will be returning to her hometown of San Jose and to her mom's practice. While she is waiting for her license to process, Y-Minh will be taking the time to once again shadow her mom introducing and refamiliarizing herself with her mom's patients, many of whom she is excited to get to know again after four years.
"I just know how the office runs so well. I want to help my mom out and am ready to contribute back to the family business," said Y-Minh. "Having practiced for over twenty years, I know my mom has a lot of knowledge that she can impart to me."
In making her return to her mom's practice, Y-Minh is hoping to continue to make her mark and bring her mom's practice to the next level with her a robust knowledge of the latest advancements in digital dentistry that she has learned and gained experience with over the course of her training and education at TCDM. Specifically, Y-Minh hopes to implement an Invisalign® system in addition to introducing a 3Shape TRIOS ® Intraoral Scanner so that the mother-daughter team can start placing implants.
"My mom is definitely happy about the idea of creating an implant system; she restores a lot of implants, but she doesn't necessarily place them, so that is something I want to do. Also, she is definitely interested doing Invisalign," said Y-Minh. "When I was taking the course, she was asking me lots of questions. I think she can see that patients are definitely going to be interested and that it would be great to have someone who has taken an Invisalign course and bring something to the table."
With a bright future and career ahead, Y-Minh hopes to one day have her own California-based practice and is more than excited for the journey ahead, knowing that, every step of the way, she will be learning something new every time she encounters a new patient.
"I would say that, as a dental professional, you are always leaning no matter what. Even when you finish a competency, there are always cases out there that will humble you and humble you quickly," says Y-Minh. "It is always good to keep on your toes, be mindful, and really be open to learning something new every day."