TCDM Appoints Assistant Dean for Academic Affairs
Dr. Aaron Yancoskie Joins Touro College of Dental Medicine Leadership Team
January 10, 2020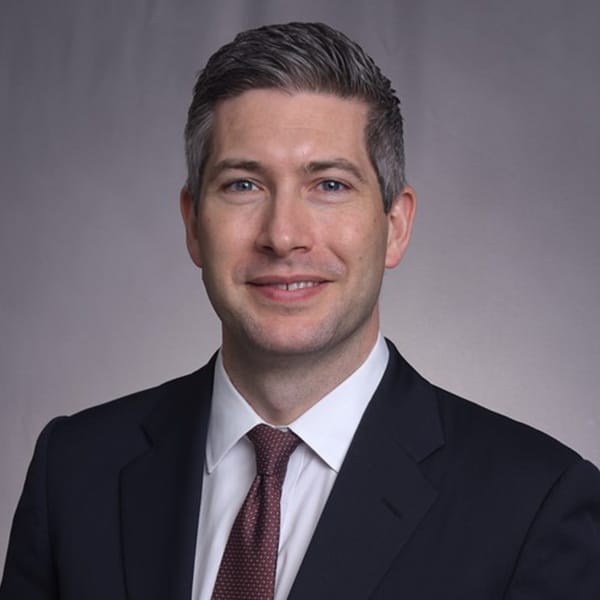 Dr. Aaron Yancoskie
WESTCHESTER COUNTY, NEW YORK – January 9, 2020 – Touro College of Dental Medicine (TCDM) has appointed Aaron Yancoskie, D.D.S., as Assistant Dean for Academic Affairs. Dr. Yancoskie has been a dedicated member of the TCDM faculty since the school's inception, serving as Associate Professor of Dental Medicine and Director of Oral and Maxillofacial Pathology for the past four years. In this new role, he will have direct oversight of Pre-Clinical Education, the Basic Science Educational Programs and Curriculum Management, helping to ensure TCDM's student dentists are well positioned for the future of oral health care.
"Dr. Yancoskie has been instrumental in the development of our evolving curriculum from its inception. He is an innovative teacher, a true collaborator and completely understands the importance of the integration of basic science into the clinical practice of dentistry. He is well suited for this new challenge and position," said Ronnie, Myers, D.D.S., TCDM Dean.
"It is a great privilege to serve the students and faculty of TCDM," said Dr. Yancoskie. "I am excited to join the leadership team and further advance the implementation of our vision in key areas including the digital dentistry curriculum, interprofessional education, and interprofessional practice. Our goal is to graduate adaptable, patient-centered, future-ready dentists well prepared to provide excellent care to their communities."
A graduate of Portland State University with a BS in Biology along with a Certificate in Biomedical Ethics, Dr. Yancoskie attended New York University College of Dentistry, graduating with honors in Oral Medicine and Pathology. He completed his residency in Oral and Maxillofacial Pathology at Hofstra North Shore – LIJ Medical School and is a Diplomate of the American Board of Oral and Maxillofacial Pathology. Dr. Yancoskie joined the TCDM faculty in 2016 and has been instrumental in the development of the school's curriculum and a vital participant in the accreditation process. His teaching methodologies have proven to be innovative and recently completed the Touro College Academy of Leadership and Management Program.

As an author, Dr. Yancoskie has authored or co-authored peer reviewed articles and case reports, one book chapter, numerous other publications and has presented in numerous venues, both locally and nationally. He is a fellow of the American College of Dentists, a Fellow of the American Academy of Oral and Maxillofacial Pathology, and a member of both the American Dental and the New York State Dental Associations. Currently, Dr. Yancoskie represents Touro College of Dental Medicine on the American Dental Education Association Commission on Change and Innovation V2 (CCI V2) project.
In addition to his role at TCDM, Dr. Yancoskie is an attending pathologist at Westchester Medical Center and maintains a private practice in Manhattan and Westchester.