Does My One-Year-Old Really Need to See the Dentist? The Importance of Your Infant's First Dental Visit
Carla Tornatore, D.D.S., Director of Pediatric Dentistry and Shiri Greenberg, D.M.D., Clinical Director of Pediatric Dentistry  
February 26, 2021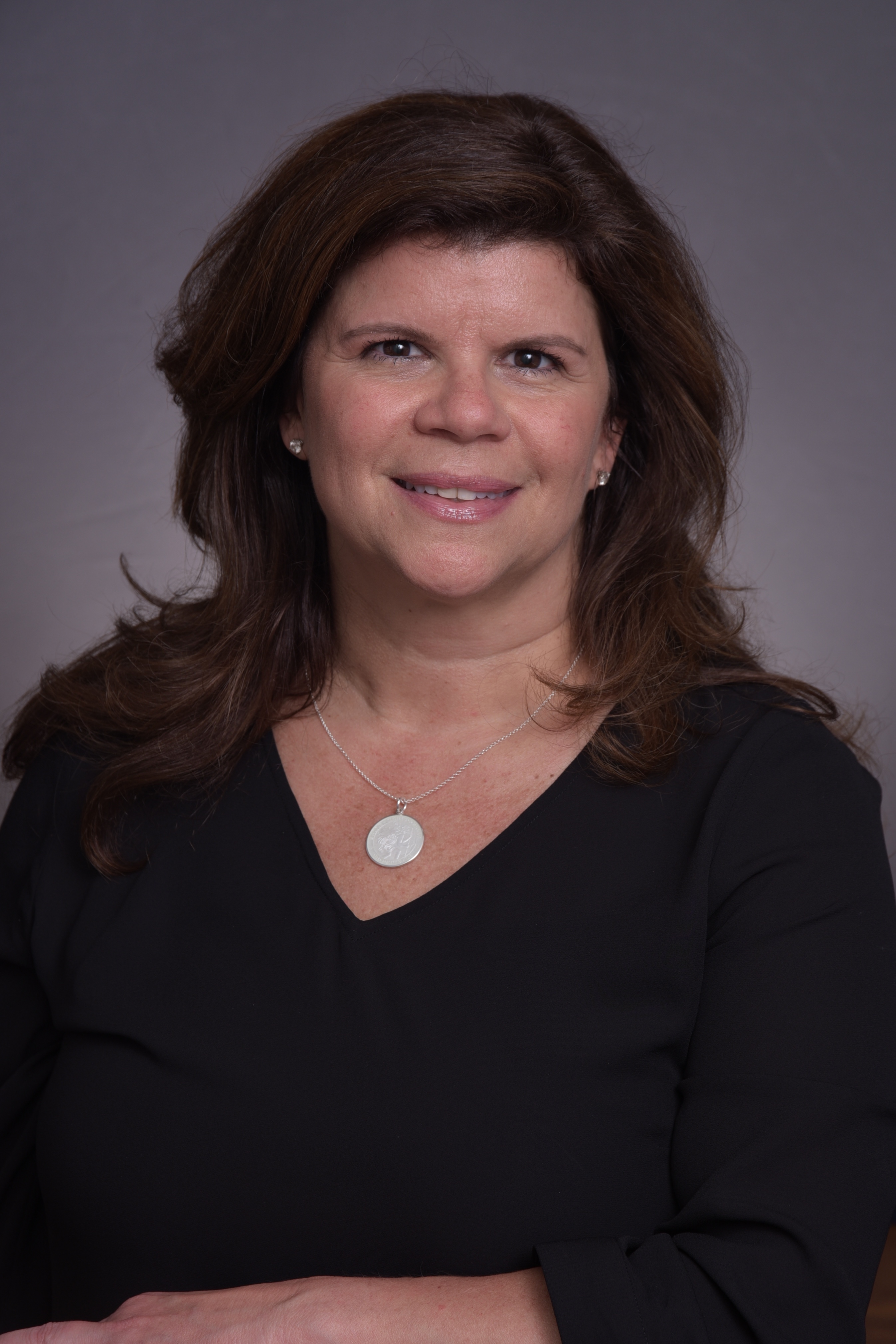 Dr. Carla Tornatore
The answer to the important question, "When is the right time to schedule my child's first dental visit?" tends to get a different response depending on who you ask. While it may seem to many that by the age of one is an incredibly early point to take this seemingly grown-up step, the American Academy of Pediatric Dentistry (AAPD) recommends doing just that, with the golden rule being to have your child see a pediatric dentist when their first tooth appears or absolutely no later than his/her first birthday.
Despite guidance from the AAPD and other dental and health organizations, a 2016 survey shows that just over 80% of children that year had not yet seen the dentist by the age of one. Your little one may not be eating much more than Cheerios, but TCDM's Dr. Carla Ann Tornatore, Director of Pediatric Dentistry, and Dr. Shiri Greenberg, Clinical Director of Pediatric Dentistry, agree that bringing your infant to the dentist at this point in the development of their mouth and teeth is a key step in setting them up for a lifetime of good oral health and overall healthy habits.
Detection and Prevention of Oral Health Issues
Infants may only have one or two teeth by age one, but these tiny pearly whites are still highly susceptible to cavities. In fact, you may not know that children are at risk for tooth decay even before the moment their teeth appear! Tooth decay in children under the age of six is referred to as Early Childhood Caries (ECC) and impacts over 23% of children in the U.S. ECC occurs when breastmilk, formula, juice, or other forms of nutrition containing sugars remain in an infant's mouth for extended periods of time, coating the teeth. The lingering bacteria also clings to gums and can damage baby teeth as they grow in. This is why the AAPD and other organizations recommend wiping the teeth and gums after feeding with a soft damp cloth and warn against putting infants to bed with a bottle or allowing "unrestricted, at-will nocturnal breastfeeding after eruption of the child's first tooth." ECC can not only be incredibly painful but can even affect a child's ability to speak and communicate and has the potential to impact their quality of life well into adulthood.
"An infant's first visit establishes what is referred to in pediatric dentistry as a "dental home," a relationship between the dentist and the patient, including all aspects of oral health delivered in a comprehensive, continuously accessible, coordinated family way," shares Dr. Tornatore. "By innating preventive strategies during infancy, we can ensure a child's oral health care is managed in the best way possible."
Learning Not to Fear the Dentist
The last thing any parent wants is their child to be upset or scared, reactions which can be brought on by being in an unfamiliar situation or even by meeting a new person. Bringing your child to see the dentist by the age of one allows them to become comfortable with the experience of doing so, which will help to get rid of any fears or anxieties surrounding seeing the dentist as early as possible. Your child's first visit, even at this young age, lets them begin to build a trusting relationship with their provider. As they grow up, they are slowly introduced to the various tools used in cleanings and other procedures, which some older children might find frightening if they have never seen them before. In addition, visiting the dentist early will allow your child to also become familiar with the feeling of having their mouth cleaned and examined.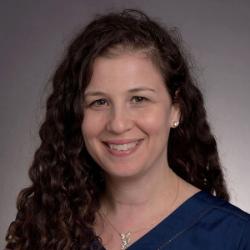 Dr. Shiri Greenberg
The earlier your child visits the dentist, the better, shares Dr. Greenberg, so that by the time they are preschoolers, they will know exactly what to expect and may even enjoy the feeling of a clean mouth and a visit with a dentist who makes their time in the chair fun!
"Differing from a regular family or general dentist, a specialist in pediatric dentistry completes two years of advanced education beyond dental school training," says Dr. Greenberg. "Our goal is to provide the best care possible in a kind, fun and engaging environment, helping children to have a lifelong positive association with the dentist."
Your Baby's First Visit is Just as Important for Parents
While every child has his or her own individual needs, in most cases your infant's first initial dental visit will be a very short experience. In addition to a brief exam—in which the dentist will check the development of your child's teeth—and cleaning the teeth and/or gums with a toothbrush or wet cloth, their first visit is just as important for you, the parent! Your child's dental care provider can advise you on proper brushing and cleaning techniques, in addition to providing you with all of the necessary information you need in order to take care of your baby's teeth.
"Parents may have misconceptions about their child's dental care, and the first dental visit can provide anticipatory guidance to debunk many of these misconceptions." says Dr. Tornatore. "Parents are provided take home messages about safe fluoride usage, proper ways to alleviate discomfort from teething, injury prevention, proper development of the mouth and the teeth, in addition to cavity prevention."
Ensuring your child has his or her first dental visit by the age of one will positively impact them for the rest of their lives. The first visit—and making sure your child has regular visits to the dentist at least every six months after that—not only ensures that their teeth are cavity-free but allows them to learn the importance of healthy oral health habits early on, protecting their precious smile for years to come.