Touro College of Dental Medicine Opens State-of-the-Art Konikoff Digital Dental Studio
$1 Million Grant from the Konikoff Family Funds Development of Innovative Spaces for Advanced Digital Learning
March 01, 2021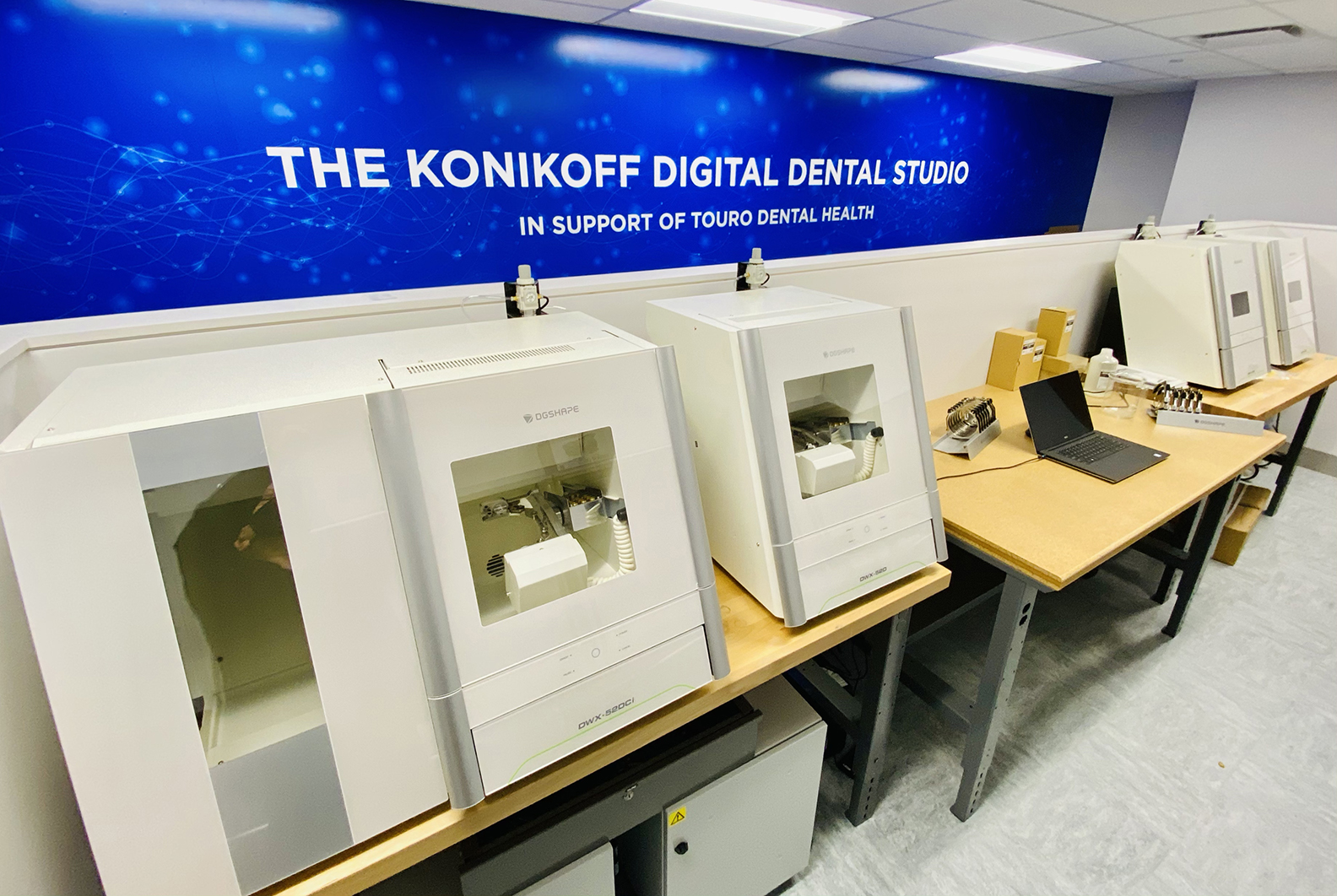 The Konikoff Digital Dental Studio
WESTCHESTER, NY—March 1, 2021—Thanks to a million-dollar gift from philanthropist and dentist Dr. David Konikoff and his family, the Touro College of Dental Medicine (TCDM) has officially opened the doors to its highly anticipated Konikoff Digital Dental Studio located within Touro Dental Health, the clinical training facility at 19 Skyline Drive in Hawthorne, N.Y. Through this transformational gift, the Konikoffs will further strengthen the school's progressive education in digital dental technologies and enable faculty at Touro Dental Health to perform "same day dentistry" which reduces multiple patient visits into a single visit—not commonly practiced in a dental school environment.
The generous contribution from the Konikoffs will also fund construction of the Konikoff Education and Broadcast Center, planned for the fourth floor of TCDM's Skyline Drive Complex. This 3,500 square foot space will be designed to accommodate teaching methodologies geared for today's changing educational landscape focusing on small group learning, distance education and teaching, along with the ability to professionally broadcast.
The Konikoff family hails from Virginia Beach, VA where they support many charitable organizations and communal institutions. It is the belief of Dr. Konikoff and his family that working to make the world a better place is a key component to self-growth, and that positively impacting the lives of others matches the mission of the TCDM. "What Hashem (God) gives us is not ours, so we must choose to give it back in purposeful and meaningful ways to make the world a better place," said Dr. Konikoff.
With the aid of his invaluable gift, TCDM will honor Konikoff's life's work and the memory of his late wife, Sofia A"H, by providing dental education at the highest possible level, so that students, in turn, can give back and support their communities with integrity, professionalism and compassion.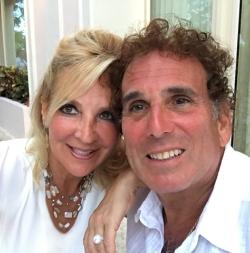 Philanthropists Dr. David and Sofia A"H Konikoff
"Through the immense generosity of the Konikoffs, we have taken an incredible step forward to deliver dental education in the most advanced setting," said Ronnie Myers, D.D.S., Dean at TCDM. "Since our founding, we have been committed to providing our students with the technology, education and hands-on training essential to the delivery of exceptional patient care. The addition of the Konikoff Digital Dentistry Studio, and eventually the Konikoff Education and Broadcast Center, will allow us to continue that mission for years to come."
Initially housing multiple 3D printers, 3Shape intraoral scanners and a number of other advanced digital instrumentation, the Konikoff Digital Dental Studio will be used as both an onsite laboratory as well as a space for small-group classes, allowing dental students to gain hands-on experience with the technology and manufacturing processes that will prepare them for the future of dentistry.
The sizeable space will accommodate four new CAD/CAM milling machines and MillBox by CIMsystem software, a state-of-the-art dental CAM solution that simplifies nesting and toolpath creation. With the addition of four multi-purpose design and implant planning workstations, it will also be home to sophisticated DGShape Corporation dental mills designed to rapidly cut and shape dental crowns, bridges and other prosthetic devices. Two automatic sintering ovens will provide finishing to the prosthesis being manufactured onsite. Well positioned on the third floor of TCDM's dental training facility, the studio has been uniquely outfitted with a viewing window so that TCDM students, patients and visitors alike can see the multitude of innovative digital systems in action.
"I am incredibly grateful for the Konikoff Family gift, their friendship and their steadfast support, which will allow our students to become outstanding practitioners," said Edward F. Farkas, D.D.S., M.A., TCDM Vice Dean. "Having partners who share our vision for improving the world, by improving healthcare delivery and dental education in the 21st Century allows us to continue to provide our students with an unparalleled educational experience."
The Konikoff Digital Dental Studio will allow TCDM to perform and manufacture restorations on-site which will support Touro Dental Health's newly established Complex Care Clinic, saving patients significant time and cost.
"The Konikoff Digital Dental Studio is already proving to be a life-changing resource for patients of Touro Dental Health, providing us with the tools needed to craft implants and solutions in record time while still providing the highest standard of care possible," said Barbara Jurim, D.D.S. Director of Touro Dental Health's Complex Care Clinic.
Building upon the success of the Konikoff Digital Dentistry Studio, plans are already being made for the future Konikoff Education and Broadcast Center, with construction anticipated to begin as early as spring 2021.