About
Ronnie Myers, D.D.S.
Dean
Professor of Dental Medicine
Touro College of Dental Medicine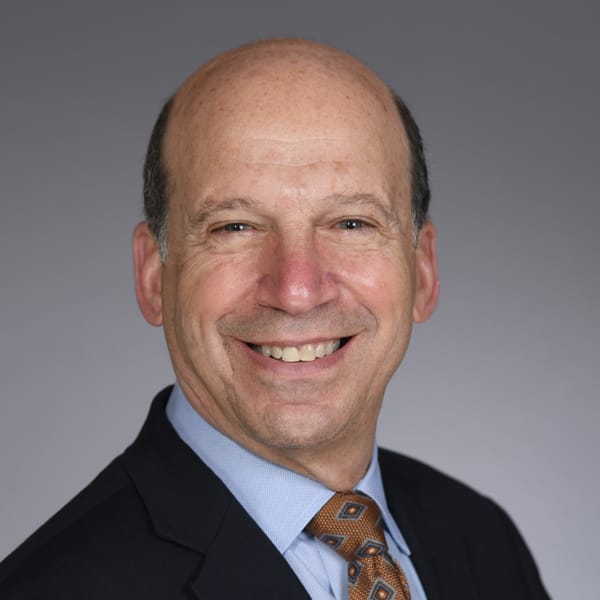 Areas of Expertise
Pediatric Dentistry; Academic Dentistry; Infection Prevention in Dentistry; Systemic Disease and Oral Health
Biography
Dr. Ronnie Myers, Dean of Touro College of Dental Medicine (TCDM), is a distinguished leader in academic dentistry. In his time as Dean, Dr. Myers has led the advancement of the school, forging partnerships with community health centers, hospitals and dental organizations to advance the dental education of TCDM students, and collaborating with elected officials and community partners to develop programs that improve the oral and overall health of the community. Dr. Myers was appointed the second dean of TCDM in July 2017 after previously serving as Senior Associate Dean for Academic and Administrative Affairs. In his previous deanship role, Dr. Myers was responsible for the development, management, and integration of TCDM's academic curriculum, in addition to managing faculty affairs, including development, appointments and promotions.
A trained pediatric dentist, Dr. Myers began his career in academic dentistry at the Columbia University College of Dental Medicine teaching pediatric residents, while simultaneously working at the Bronx Developmental Center treating children and adults with intellectual and developmental disabilities. In 1982, he joined Columbia full-time as Director of the General Practice Residency Program at New York-Presbyterian Hospital. As program director, he initiated a screening program for pre-cardiac transplant patients and helped forge an affiliation with Memorial Sloan Kettering to develop a two-year oncology program for dental residents.
In 1991, Dr. Myers was appointed Assistant Dean for Clinical Affairs at Columbia University College of Dental Medicine and was promoted to Associate Dean in 2001. He served as the institution's Vice Dean for Administrative Affairs from 2011-2012 and 2013-2016, and also held the position of Interim Dean at the college from July 2012-August 2013.
In addition to his current administrative duties at TCDM, Dr. Myers currently teaches "Radiographic Interpretation" and "Ethics and Professionalism." He also lectures on pathomedicine, microbiology and immunology, infection prevention, issues in dentistry and the relationship between systemic disease and oral health.
Dr. Myers currently sits on NYS Academic Dental Centers Dean's Council and on the MetLife Dental Advisory Council as well as being a consultant to the Commission on Dental Accreditation. He is a reviewer for the "Journal of the American Dental Association," the "Journal of Dental Education" the "International Journal of Dental Research" and the "American Journal of Infection Control." Dr. Myers is a former member and Chair of the New York State Board of Dentistry and is a past Chair of the American Dental Education Association Section on Clinic Administration. Dr. Myers is licensed to practice dentistry in the state of New York.
Clinical Specialty
Pediatric Dentistry
Education
B.S., Biology, Syracuse University

D.D.S., Columbia University College of Dental Medicine

Certificate in Pediatric Dentistry, Columbia University College of Dental Medicine

Fellowship in Special Needs Pediatric Dentistry, Albert Einstein College of Medicine
Recent Publications
Ronnie Myers, D.D.S.

Sea Changes for Dental Deans

,

Journal of the American College of Dentists

(Spring 2020)

87

(2) pp. 18-20

Ronnie Myers, D.D.S.

Touro College of Dental Medicine and the Landscape of Dental Education

, Bulletin Ninth District Dental Association (May 2019) P. 23-24

Gary P. Wormser, Ronald P. Wormser, Franc Strle, Ronnie Myers, Burke A. Cunha, "How safe is doxycycline for young children or for pregnant or breast feeding women?" Journal of Diagnostic Microbiology and Infectious Disease. Vol 93, Issue 3, March 2019, pp 238-242.

Ronnie Myers, D.D.S.

Office Personalized Care to Assess Risks for the Best Outcomes,

Dentistry Today

(December 28, 2017).
Recent Presentations
Yancoskie, Aaron; Myers, Ronnie; "Flipped Predoctoral Pathology and Medicine Curriculum: The Student Experience", American Dental Educators Association. Chicago, Illinois (March 2019).

Ronnie Myers, D.D.S., "Agile Leadership in a VUCA World," Panel Dean Conference, Charleston, South Carolina (November 2019).
Memberships and Affiliations
American College of Dentists, Fellow

International College of Dentists, Fellow

9th District Dental Association Education Committee, Co-Chair

NYS Academic Dental Centers Dean's Council

MetLife Dental Advisory Council

Commission on Dental Accreditation, Consultant

New York State Board of Dentistry, Former Member and Chair

American Dental Education Association Section on Clinic Administration, Former Chair

American Dental Association

American Dental Education Association

Organization for Safety Asepsis and Prevention