Touro Dental Health's 4th Annual Give Kids A Smile! Becomes Month Long Celebration  
Free dental care and virtual activities offered for kids and teens throughout February
February 01, 2021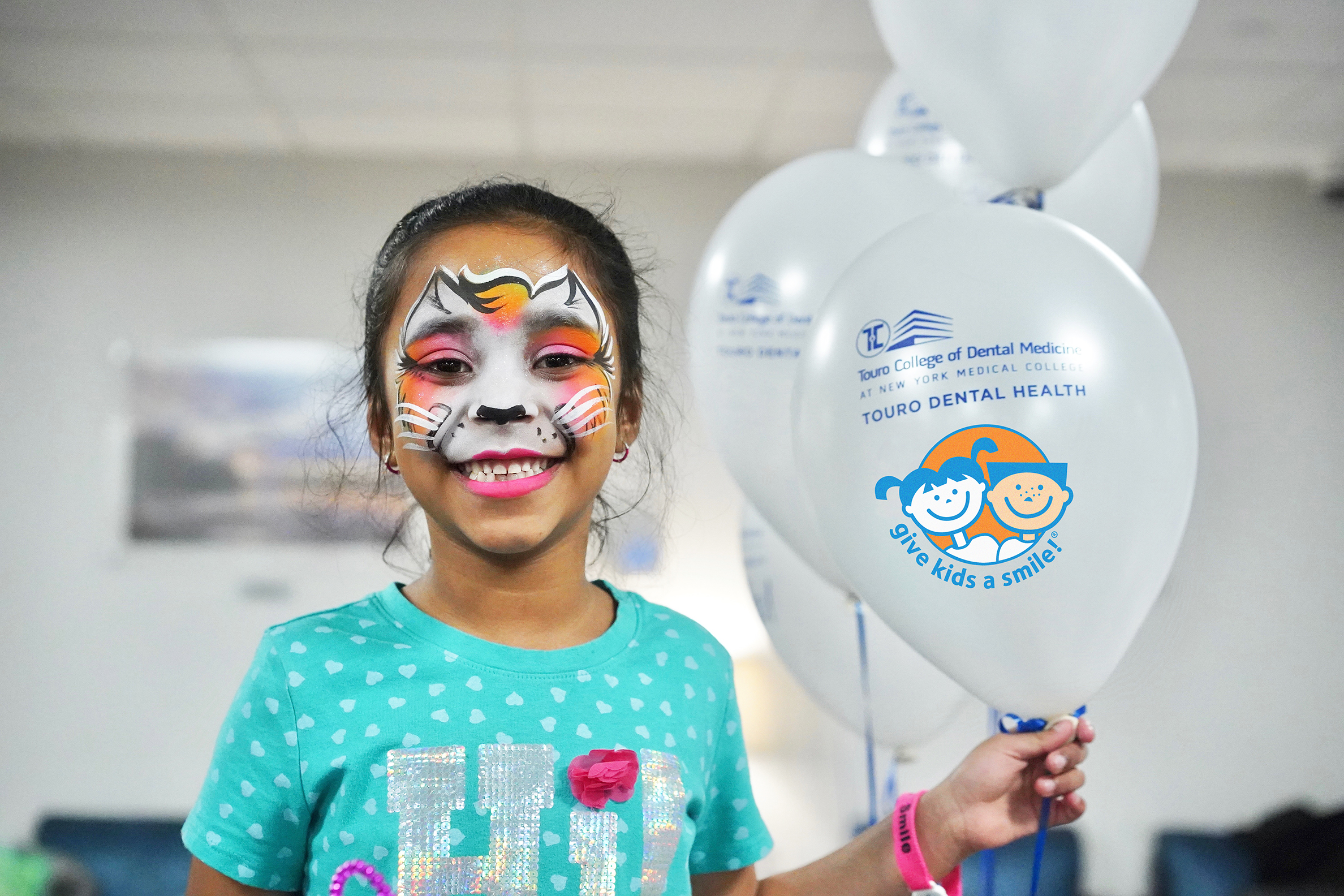 WESTCHESTER, NY – February 1, 2021 – This February, Touro Dental Health, the 115-chair dental teaching practice of Touro College of Dental Medicine (TCDM), will celebrate its annual Give Kids A Smile! with a variety of fun virtual programs to educate kids and teens on the importance of good oral hygiene. From February 16th – 26th, kids 16 and under can receive FREE dental screenings, cleanings, x-rays, fluoride, sealants and some preventative restorations including fillings at Touro Dental Health. Space is limited and exclusions may apply. Multiple appointments may be required to complete treatment.
Touro Dental Health is following all guidelines from the New York State Department of Health (DOH), the Centers for Disease Control (CDC). More information on patient safety can be found here. To schedule an appointment for free dental care, call 914-594-2700 or visit www.dental.touro.edu/GKAS for more information.
Whether or not children participate in complimentary dental services, everyone is invited to join in on the virtual activities throughout the month:
Video Challenge (Pre-K - Grade 3) Through 3/16: Watch a fun video (below) and fill out the 'Cavity Fighters Quiz' to enter a raffle contest. Every child who enters will receive a special prize in the mail, with one lucky winner receiving a $100 gift card.
Meet the Dentist Live! (Grades 4 - 7) Tues 2/16 at 4pm and Fri 2/26 at 2pm: In an interactive online class, kids can meet student dentists, play games and hear tips & tricks to keep their smile sparkling. Children can also enter an essay contest and be eligible to receive great prizes, including an iPad mini.
Virtual Dental Career Day (Grades 8 - 12) Fri 2/19 at 2pm and Wed 2/24 at 4pm: During a live webinar, teens can learn all about exciting careers in dentistry from student dentists, as well as behind the scenes look at how art, science and technology are used in dentistry. Prizes will be available for participants!
TCDM's Give Kids A Smile! Program, a national initiative of the American Dental Association, is an annual event organized by students from Touro College of Dental Medicine that aims to improve oral health and access to care for the local community's most vulnerable patients. While it is traditionally celebrated in-person, faculty and students are committed to continuing the tradition of Give Kids A Smile! with the health and safety of patients, faculty, and students at the top of mind. Through new virtual programming, TCDM aims to extend oral health awareness and education more broadly than ever before to children throughout the region and beyond.